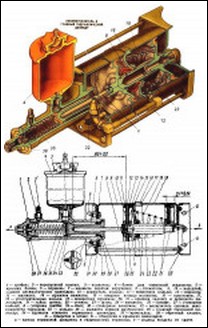 The pneumatic brake booster (Fig. 1) is designed to convert the energy of compressed air into the required pressure of the working fluid in the hydraulic part of the brake drive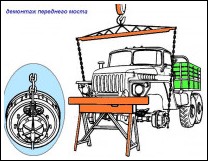 One of the characteristic signs indicating the need to disassemble and adjust the gearbox is increased noise when the car is moving. Reasons for increased noise: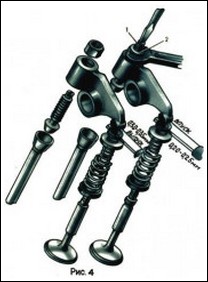 To adjust (check) the clearances, set the crankshaft to position I, corresponding to the start of fuel injection into the 1st cylinder, while turning off the fuel supply by completely sinking the idle speed handle
Set the flywheel retainer (fig. 2, a) to the lower position, as shown in fig. 2, b.