To check and remove the idle speed controller (IAC), you need to remove the throttle assembly completely (see "Removing the throttle assembly") or partially
In case of partial dismantling, we disconnect the throttle cable, crankcase ventilation hoses and the canister purge solenoid valve from the throttle assembly.
Having unscrewed the two nuts securing the throttle assembly to the receiver, remove the assembly from the studs without disconnecting the coolant hoses from it.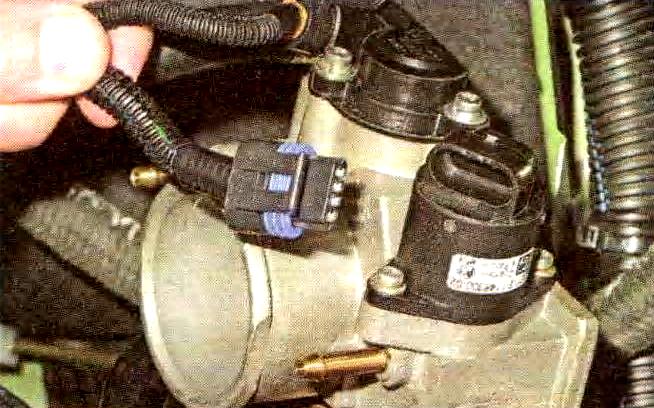 With the ignition off, depressing the latch, disconnect the block of the wiring harness of the engine management system from the IAC.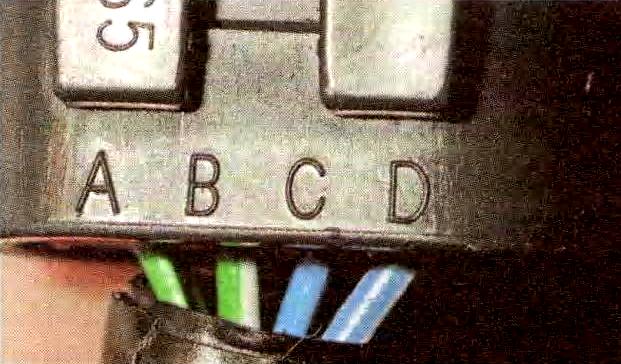 The terminals of the regulator connector are marked with the letters "A", "B", "C" and "D" on the block body.
To check the supply voltage of the regulator, turn on the ignition.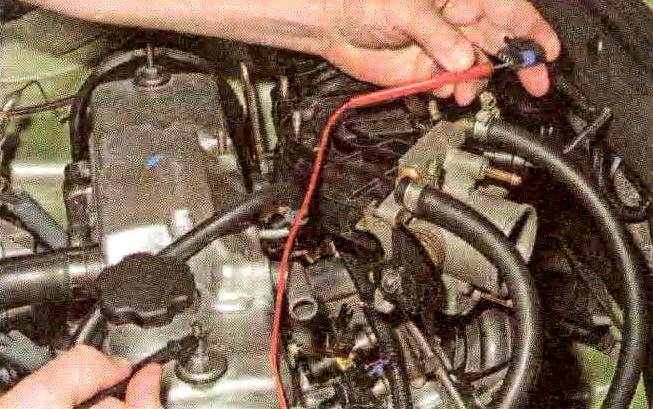 Using a tester, we measure the voltage between terminal "A" of the wiring harness block and "ground".
We carry out the same measurements for other terminals of the wire block.
In each case, with continuous voltage measurement, the tester readings should change in the range from 0.5 V to 12.0 V.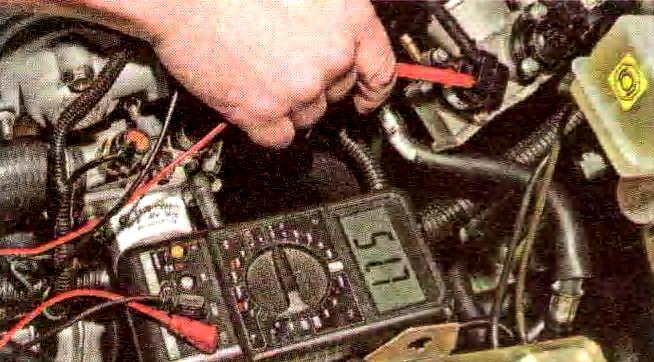 To check the health of the regulator itself with a tester (in ohmmeter mode), we measure the resistance between the terminals of the regulator connector.
A good regulator has a resistance between terminals "A" and "B", as well as "C" and "D" should be 40 - 80 Ohm.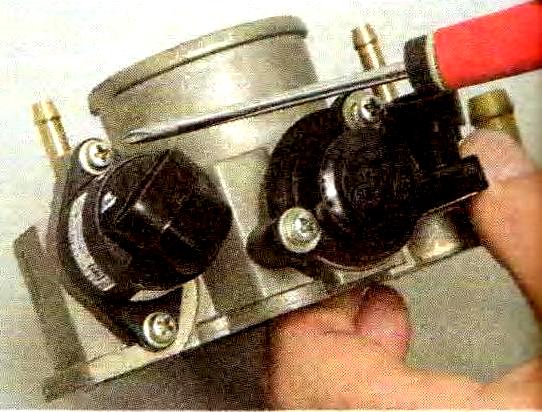 To remove the idle speed regulator with a Phillips screwdriver, unscrew the two screws securing the regulator to the throttle assembly (for clarity, it is shown on the removed throttle assembly).
Remove the idle speed control
The connection between the regulator and the throttle assembly is sealed with a rubber ring.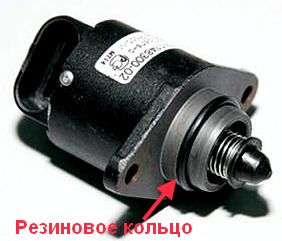 Install the idle speed control in reverse order.
Before installing a new regulator, use a caliper to check the distance between the end of the valve needle and the bearing surface of the regulator flange.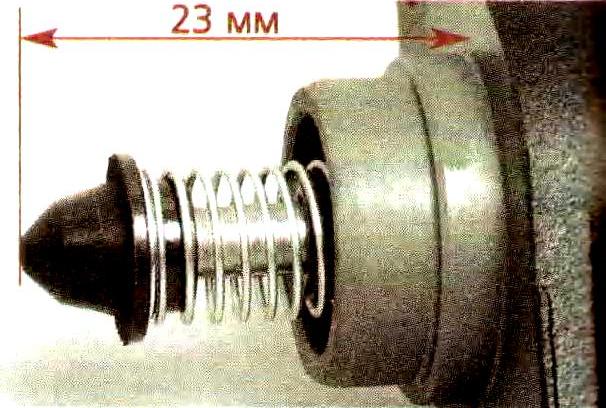 The distance should be no more than 23 mm. This is necessary in order not to damage the regulator during installation.
The needle of the regulator should not rest against the saddle of the throttle assembly.
If the distance is more than 23 mm, then it is necessary to retract the locking needle inside the regulator using a special regulator tester.
Before installing the regulator, we clean the valve seat, the air channel and the surface under the regulator sealing ring in the throttle assembly.
We apply engine oil to the O-ring of the regulator. Tightening torque of the adjuster fastening screws 3 – 4 Nm.