Remove the blocking ring if it remains on the input shaft
Remove the bulk rollers (14 pcs.) of the front output shaft bearing, if this has not already been done
Remove the circlip 1 and the spring washer 2 of the input shaft ball bearing.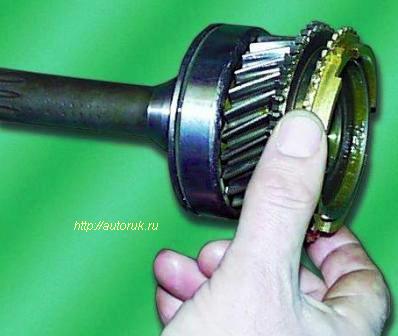 Press ball bearing 3 off input shaft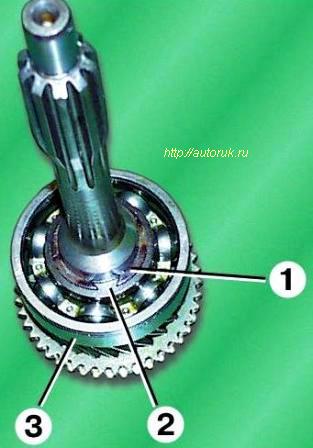 Input shaft assembly
Lubricate the input shaft parts with a thin layer of transmission oil.
Press the bearing onto the shaft, applying force to the inner race of the bearing.
Insert loose rollers (14 pcs.) into the seat of the input shaft.
For ease of installation, it is allowed to lubricate the seat with grease.
Install the blocking ring.
The new blocking ring must be lapped against the gear cone.