The TEMS-1 "Vostok" tachograph is installed on the instrument panel and is designed to indicate and record the operational parameters of the vehicle and the driver's work modes (drivers in two-shift work)
Tachograph displays:
- movement speed; time in hours and minutes;
- path traveled; exceeding the set speed;
- movement of the clock mechanism; activity of the driver behind the wheel, joint repairs and rest.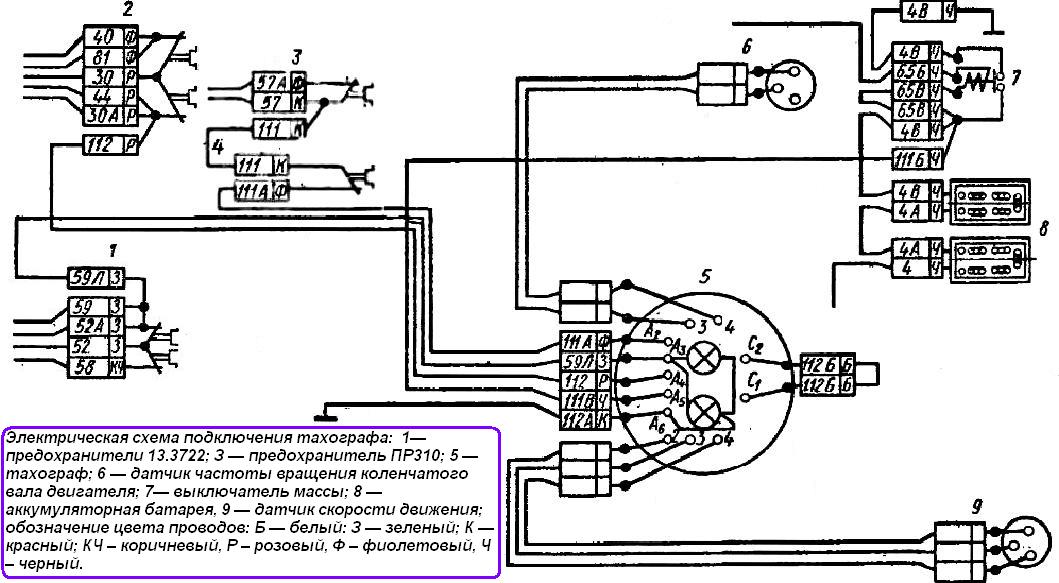 The tachograph registers on chart discs: speed; the path traveled during the day; duration and mode of work of the driver; each case of opening the tachograph.
The tachograph, automatically replacing one-day chart discs, ensures the registration of parameters for 7 days.
The TEMS-1 "Vostok" tachograph works with a speed sensor 19.3843, which is installed on the gearbox.