Cylinder Block Disassembly
Remove the sleeves (650.1002021) using tools 1230 + 2334 (see Fig. 1)
Remove the sealing rings (650.1002031).
Remove the sealing rings of the cylinder liners (1002023, 1002024).
Unscrew the fitting for the oil pressure sensor (650.1002600).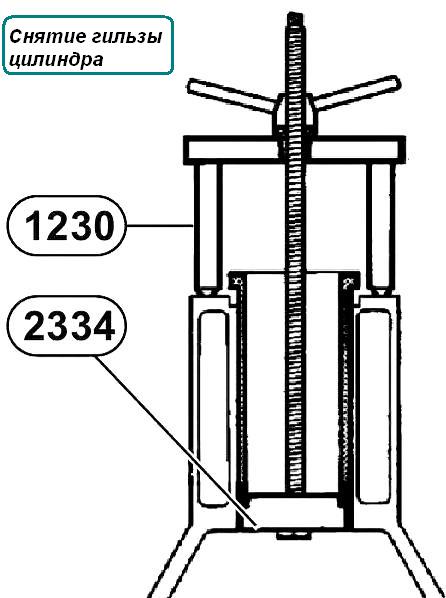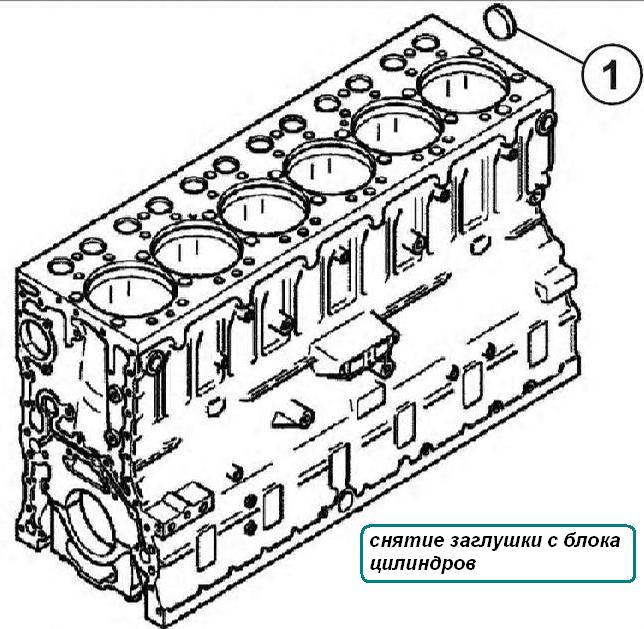 Flushing the cylinder block
1. If necessary, remove the plug (1) (see Fig. 2).
2. Thoroughly clean all passages in the cylinder block
Cylinder Block Control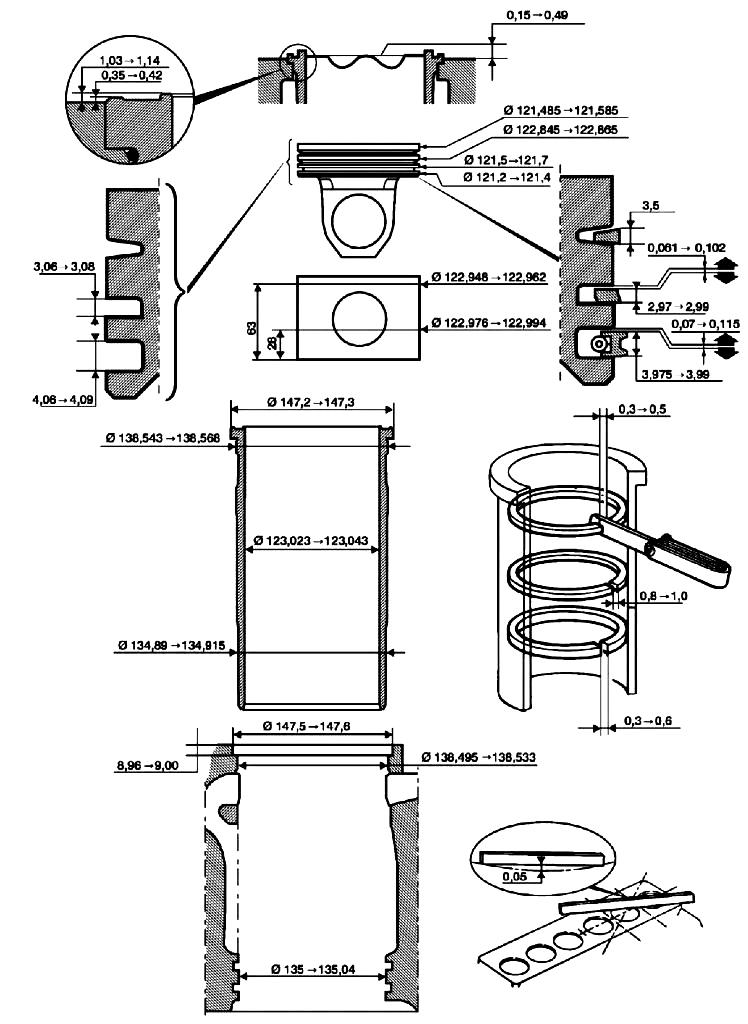 1. Check the bearing surface for the cylinder head gasket.
2. Check the ovality, taper and dimensions of the sleeves (see fig. 3).
Cylinder block assembly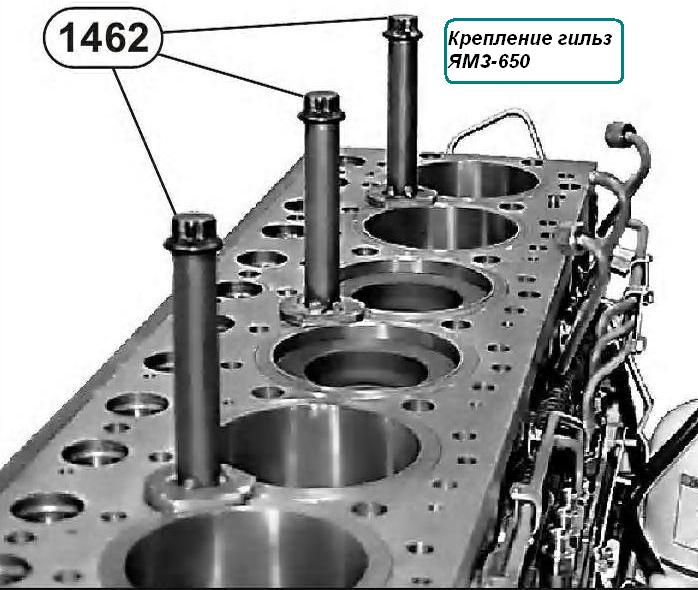 1. Install the sealing rings of the cylinder liners into the grooves of the lower landing belt of the block (oil ring (650.1002024) - green, water ring (650.1002023) - black).
Each time the cylinder liners are removed, the O-rings must be replaced.
2. Install the O-rings under the shoulder of the sleeve.
3. Install the cylinder liners and secure them using tools 1462 (see Fig. 4).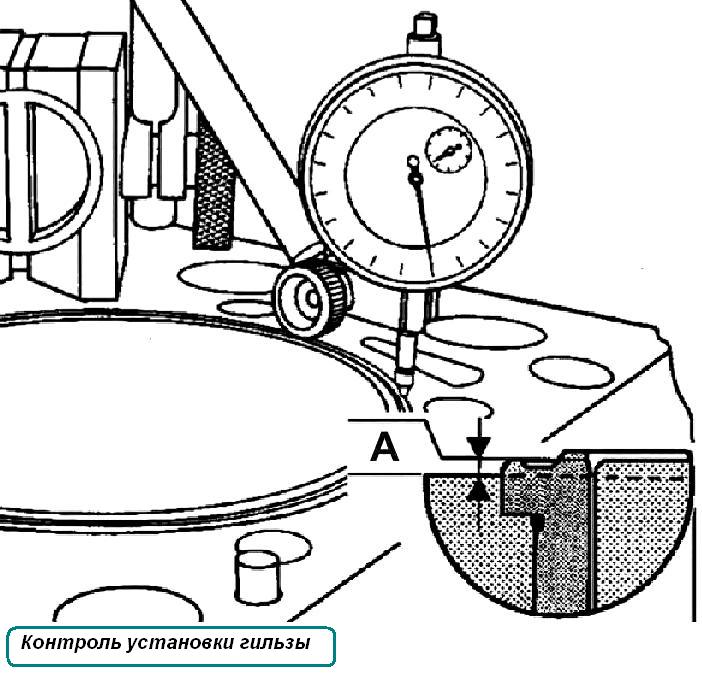 4. Check sleeve protrusion (see Fig. 5).

Respect dimension "A" (see fig. 6).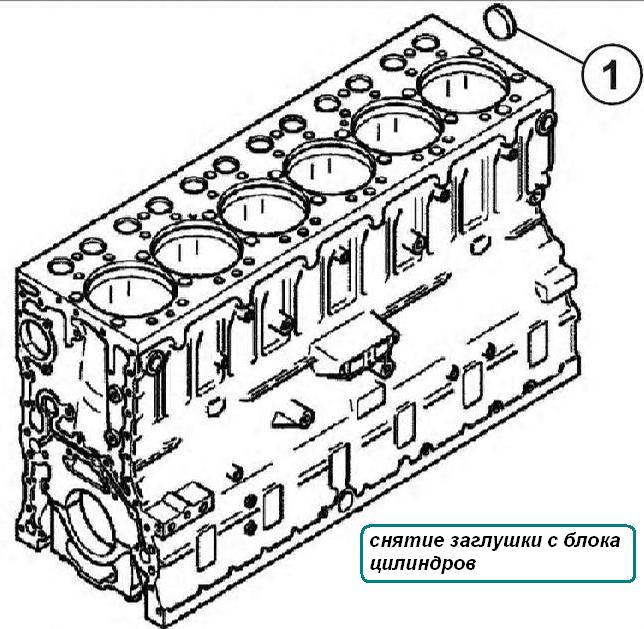 5. Apply Loctite 542 sealant to the seating surface of the plug.
6. Fit the plug (1) (see fig. 7) using tool 3016 + 2363 Ø55 mm (see fig. 9).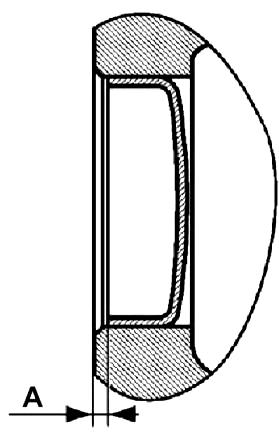 7. Check for an offset ("A" = 2 ± 0.5 mm) (see Fig. 8).
8. Fit the oil pressure sensor fitting together with the gasket and tighten Mcr = 40 ± 4 Nm.
9. Apply Loctite 542 sealant to the thread of the oil pressure sensor (650.1130552) and screw it into the fitting Mcr = 20 ± 4 Nm
Device for disassembling and assembling the cylinder block