The gearbox is removed to repair the gearbox, as well as to repair clutch parts
The gearbox weighs about 32 kg, so it is better to remove it with two people
If there is no assistant, to secure the box, we prop it up with a hydraulic stop or a reliable stand.
Removing the gearbox
Mount the vehicle on a pit or lift.
Disconnect the wire from the "negative" terminal of the battery.
Draining the oil
Disconnect the driveline from the gearbox How to remove the driveshaft of a Gazelle car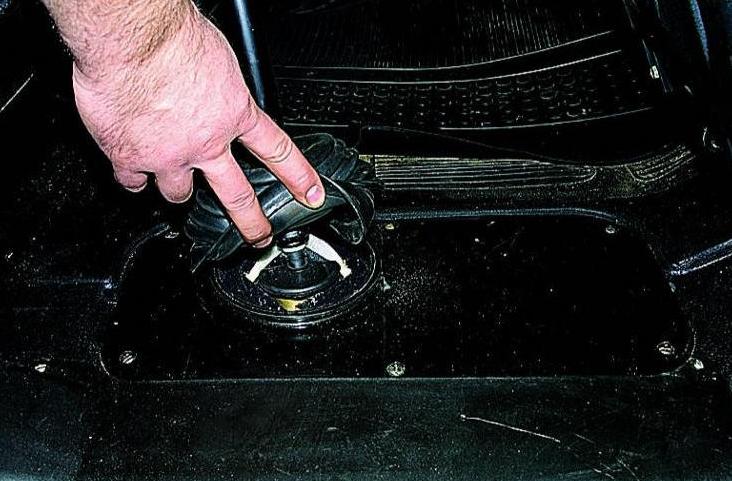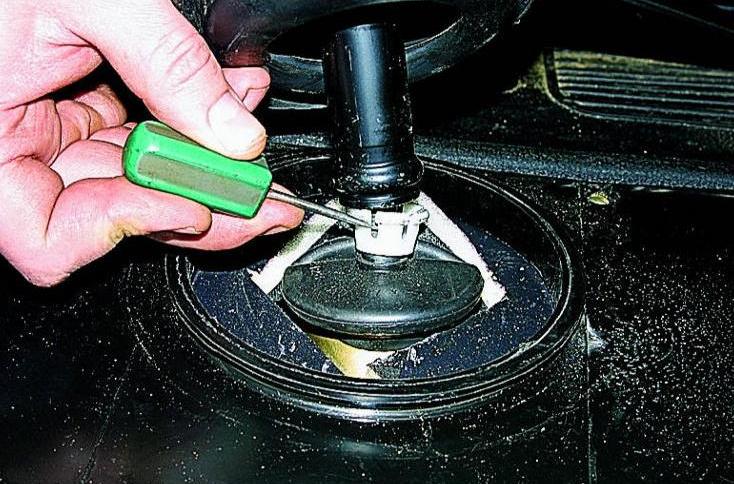 From the cab, prying with a slotted screwdriver, we raise the corrugated cover of the gear lever.
Use a screwdriver or a beard to pry off the locking sleeve.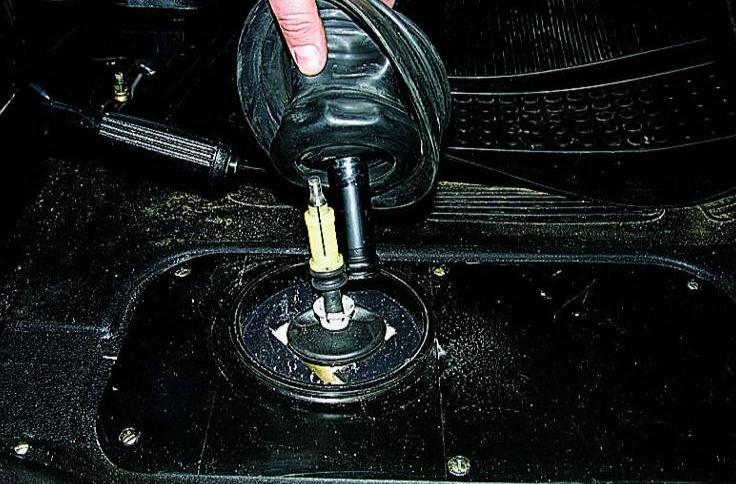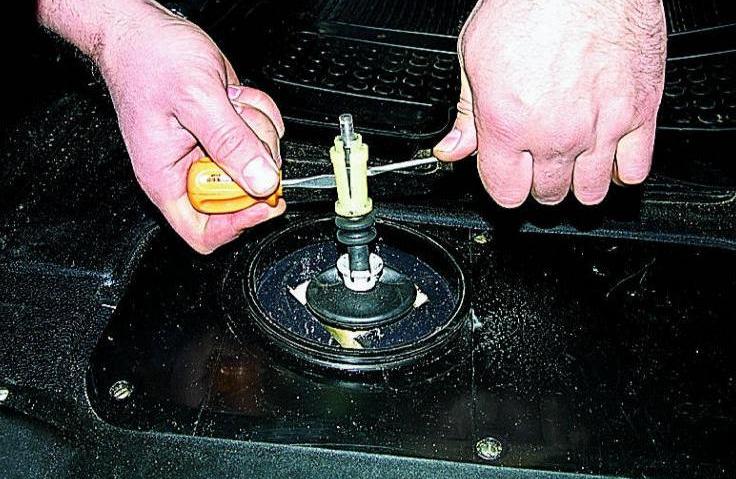 Remove the upper part of the lever together with the cover.
We open the sectors of the spacer sleeve with two screwdrivers, and remove the sleeve.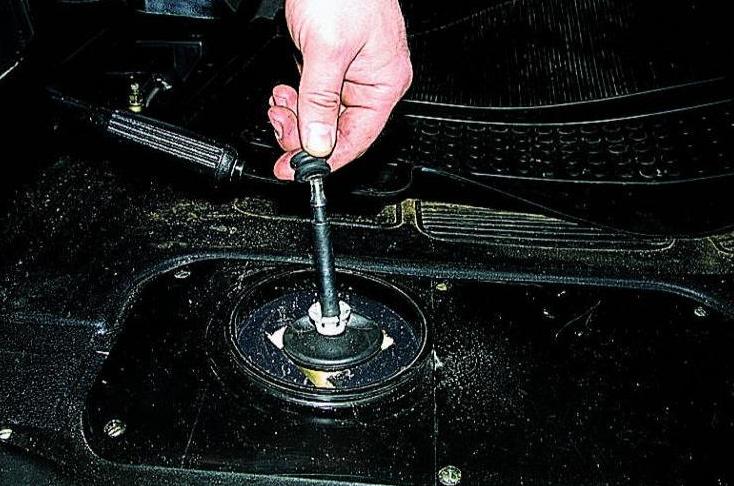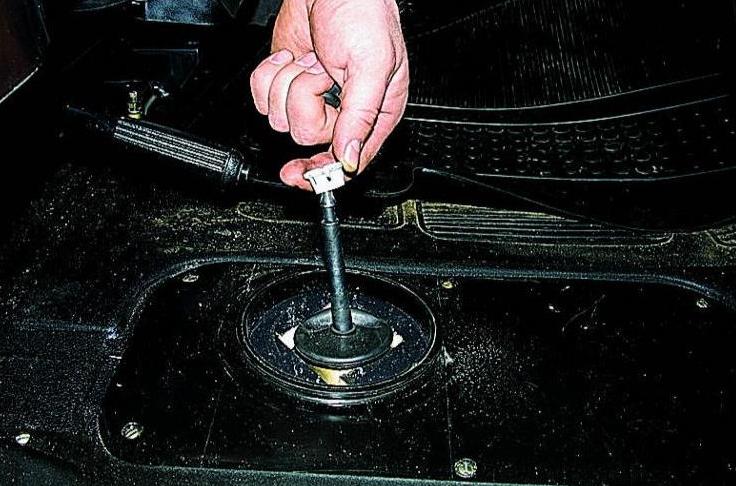 Remove the rubber cushion
Remove the locking sleeve.

For the convenience of subsequent assembly, we install the parts of the upper arm into its inner cavity in the reverse order of removal and fix them with a locking sleeve.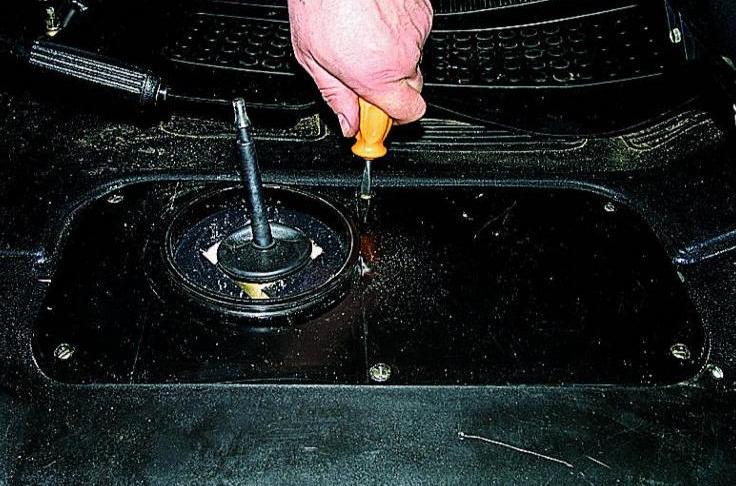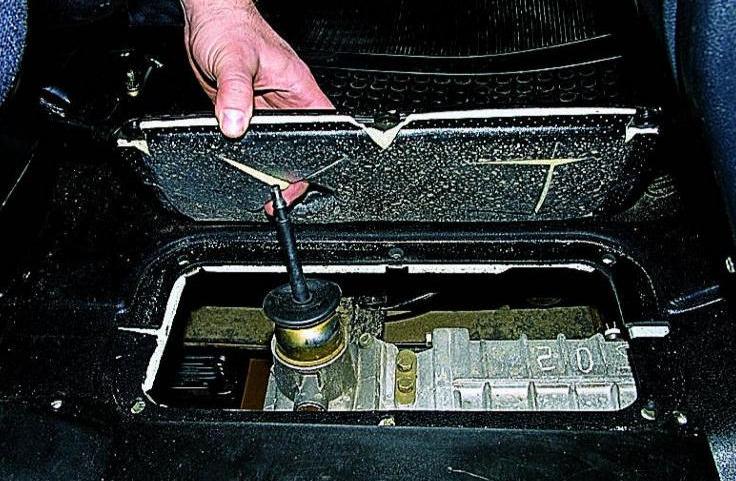 Use a screwdriver to unscrew six screws
Remove the floor seal.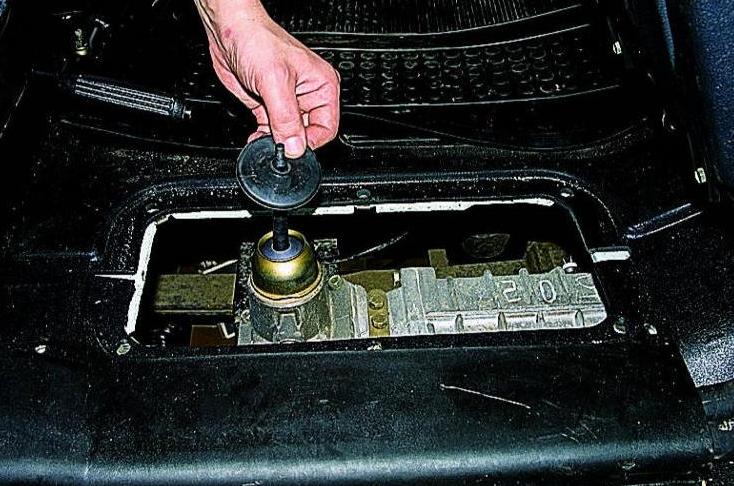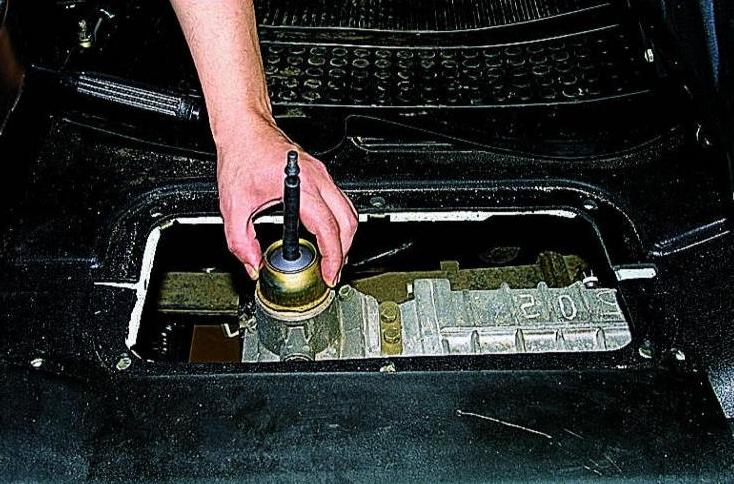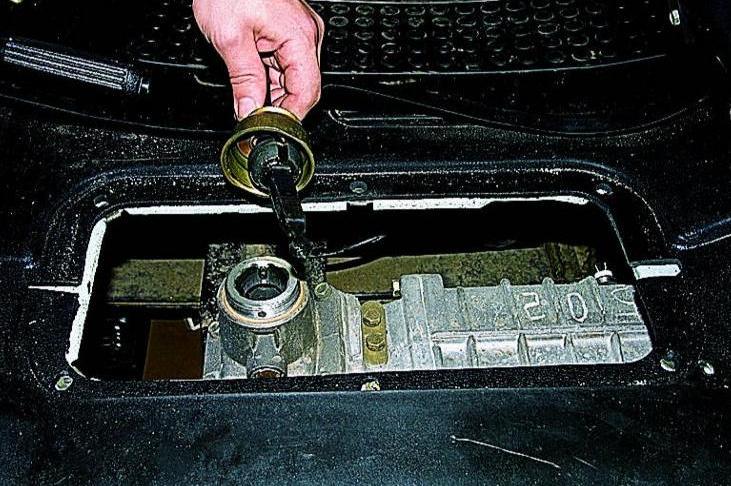 Remove the protective cover.
Turn off the cap with your hand or pliers
Remove the lever
From the bottom of the car, disconnect the speedometer drive cable and the wires of the reverse light switch from the gearbox.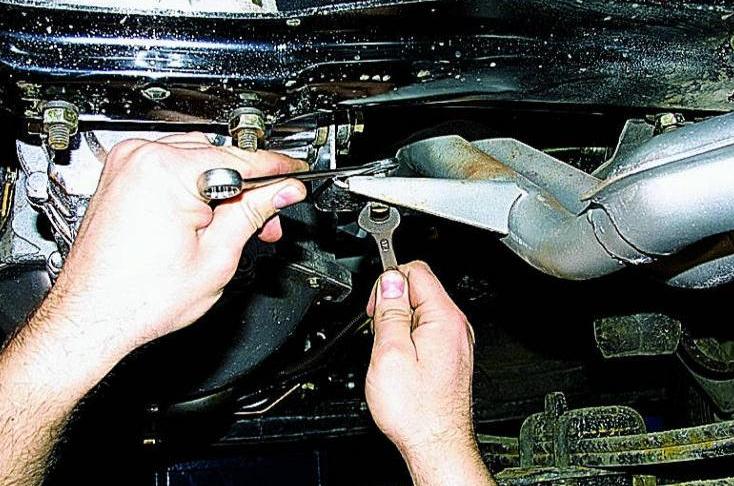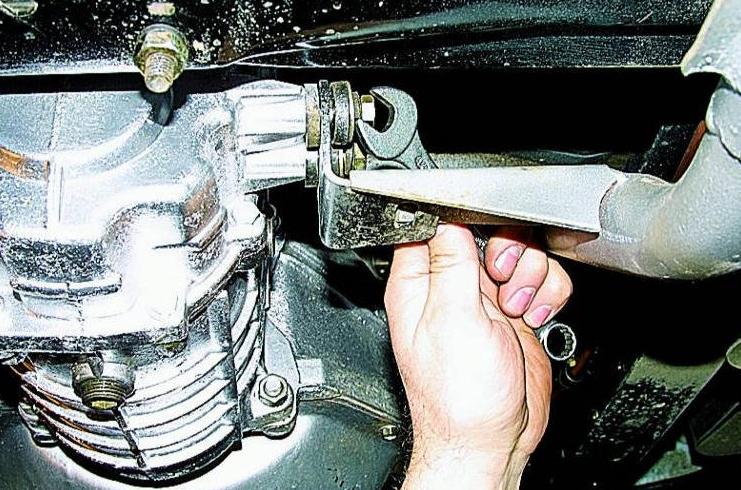 Holding the bolt of fastening of the receiving pipes with the key "12", with the key "14" unscrew its two nuts.
Using the "14" key, we unscrew the two bolts securing the bracket to the gearbox.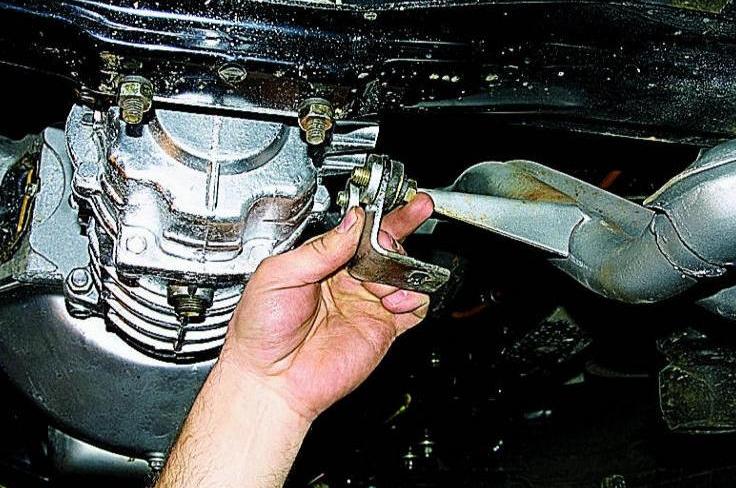 Remove the bracket together the ones with rubber washers.
Using the "19" key, we unscrew the four nuts securing the gearbox to the clutch housing.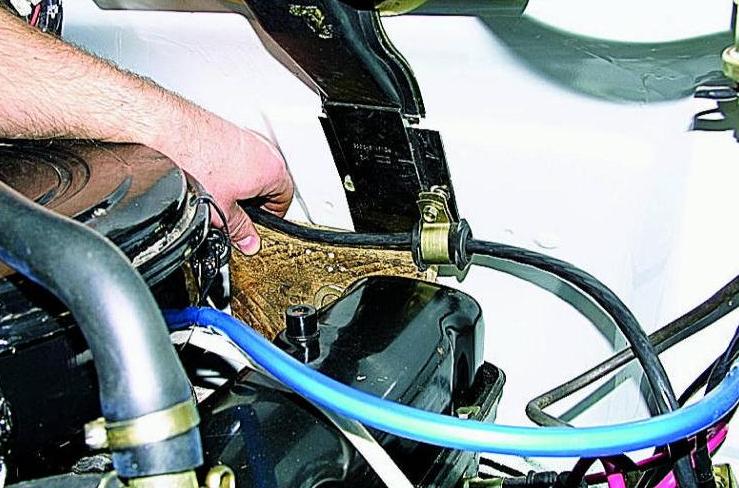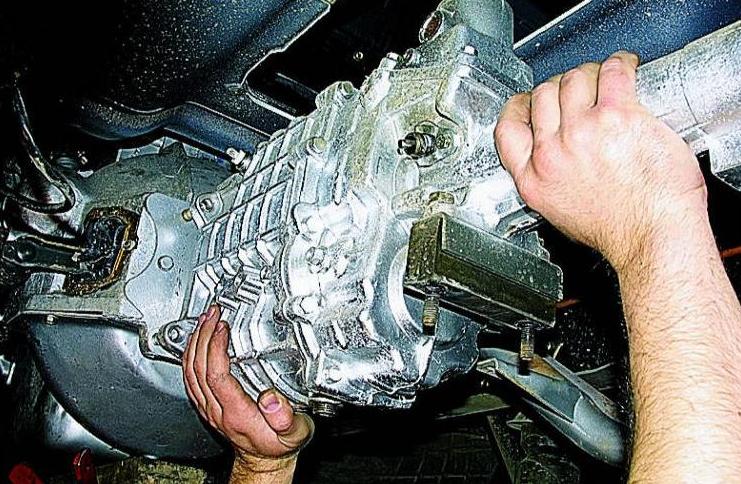 We install an emphasis under the power unit or put a bar between the head of the block and the shield of the engine compartment.
We unscrew the two nuts securing the gearbox to the cross member and remove the cross member.
Carefully rocking and shifting the box back, remove it.
We install the gearbox in the reverse order, lubricating the splines of the input shaft with SHRUS-4 grease.