Drain the oil from the power steering (see "Changing the GAZ-3110 power steering oil")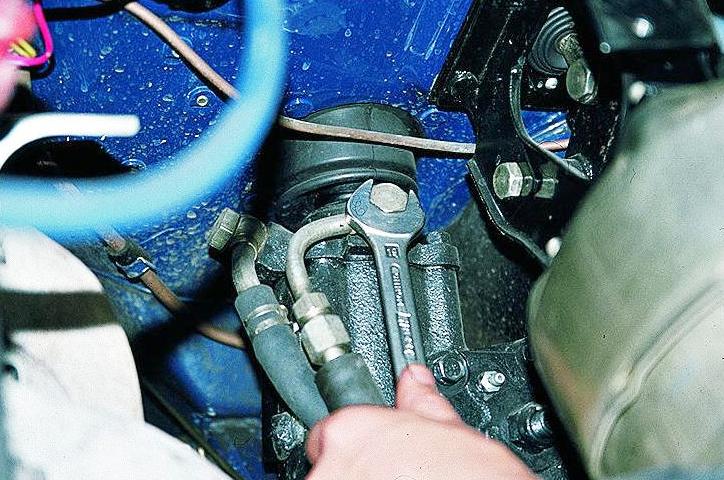 With a 19 key, unscrew the bolt-fitting and disconnect the pressure hose from the steering mechanism.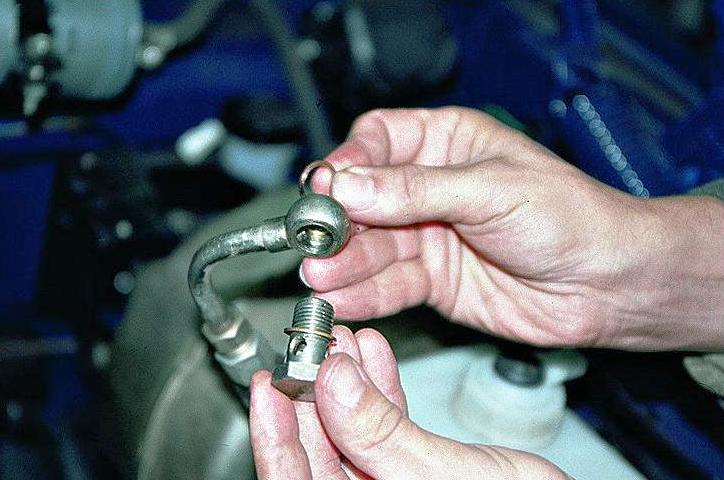 Remove the bolt fitting from the discharge hose coupling and remove the sealing washers from it.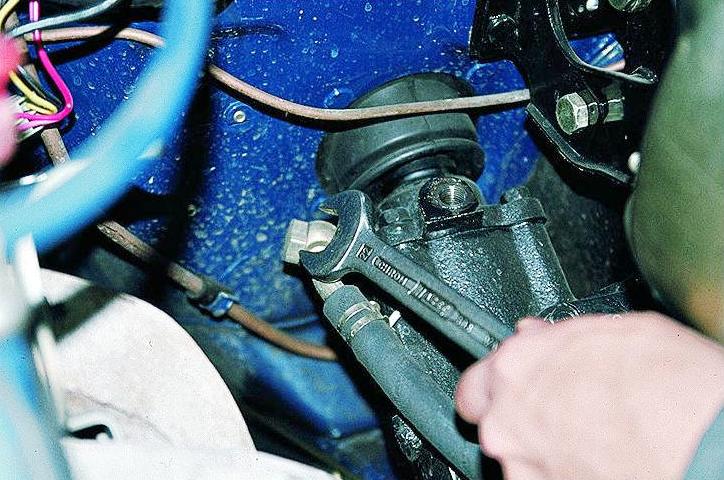 Having unscrewed the bolt fitting with a 22 wrench, disconnect the outlet hose.
Further steps for removing and installing the steering mechanism are the same as for the mechanism without hydraulic booster (see "GAZ-3110 steering mechanism")
After installing the power steering mechanism, we attach the pressure and outlet hoses, fill the system with liquid and pump it (see "Changing the GAZ-3110 hydraulic booster oil")