Replacing the sliding door glass
Open the door.
Remove the door trim.
Remove the protective film from the service hatches on the inner door panel.
Install the handle on the power window drive shaft and lower the glass cage so that you can access the cage mounting screws through the door panel mounting hole.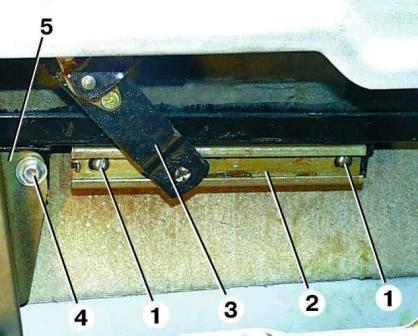 Remove two screws 1 and detach the movable link 2 from the cage 3.
Remove two bolts 4 and connect slider 5 from holder 3.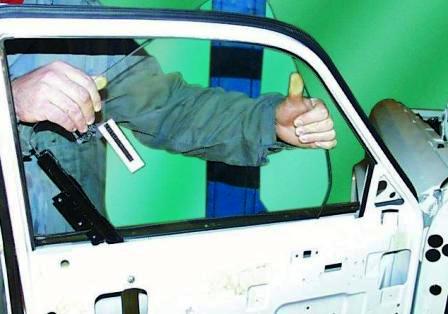 Remove the glass upwards by turning it slightly.
Removing the fixed door glass
Remove the door trim and protective film.
In this case, the protective film can be removed not completely, but in order to gain access to the lower mounting of the sliding glass pillar.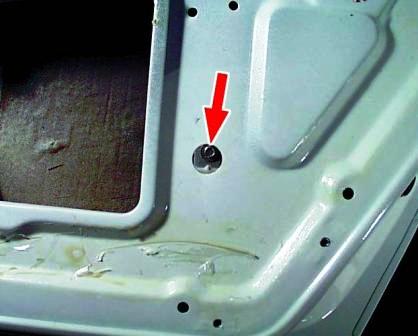 Remove the bottom bolt of the sliding glass pillar.
Lower the sliding window as far as it will go.
Squeeze out the seal on top of the door a little, unscrew the screw of the upper fastening of the sliding glass rack.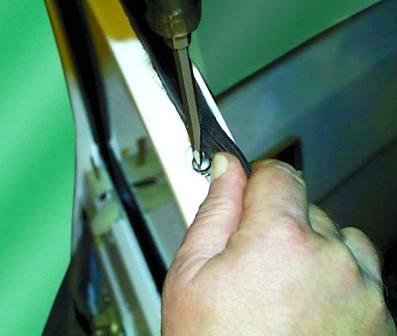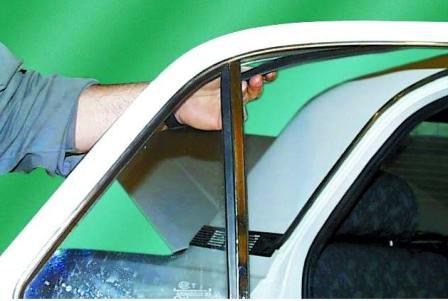 Pull back the upper seal of the window opening a little.
Remove the upper end of the post from the groove of the window opening.
Tilting the post slightly, rotate it approximately 70° and lift it out of the door.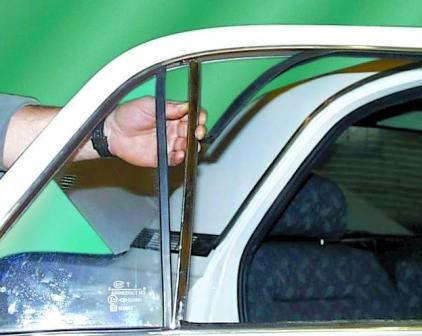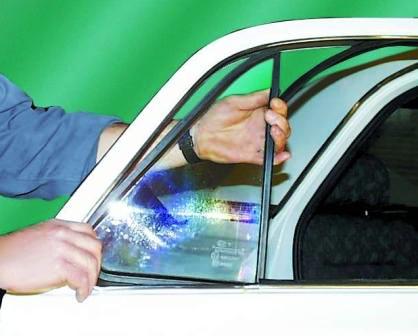 Move the rear window forward and remove it from the door.