Replacing the fuel pump of a GAZ-3110 car with a ZMZ-406 engine
Reduce the pressure in the fuel system if the engine has just been stopped
Disconnect the wire from the "negative" terminal of the battery.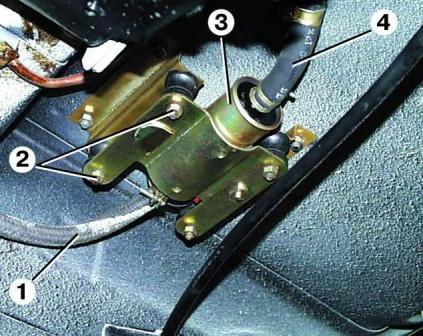 Loosen the clamps and disconnect hoses 1 and 4 from the fuel pump 3.
Unscrew the four nuts 2 fastening and remove the pump assembly with the bracket from the studs.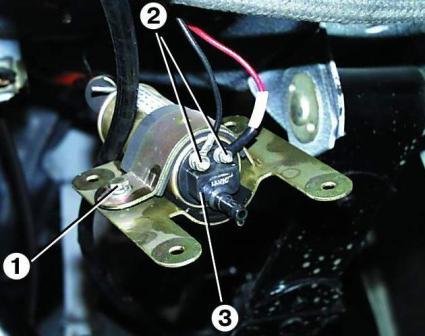 Unscrew the two nuts 2 and disconnect the wires from the pump terminals.
To remove the pump 3 from the bracket, loosen the bolt 1.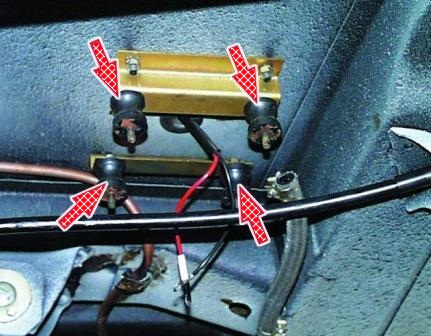 Install the new pump in reverse order.
Before installing the pump, inspect the cushions.
Replace defective pillows.