If the gasket is leaking, the exhaust gases break out, accompanied by a characteristic sound ("cut" collector)
If the problem cannot be corrected by tightening the exhaust manifold mounting, replace the gasket.
Disconnect the intake pipe from the exhaust manifold, for which:
Holding the bolt securing the downpipe to the gearbox with the "12" key, unscrew the two nuts with the "13" key.
Remove the bolt and disconnect the exhaust pipe from its mounting bracket.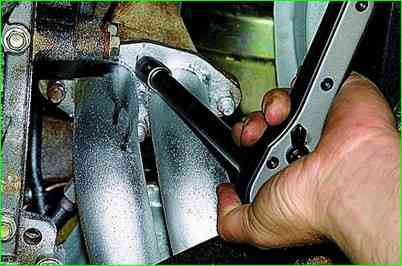 Using a 14" head with an extension, unscrew the eight nuts securing the exhaust pipes to the manifold.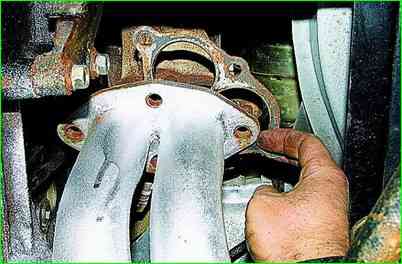 We lower the intake pipes down and remove the sealing gasket from the manifold studs.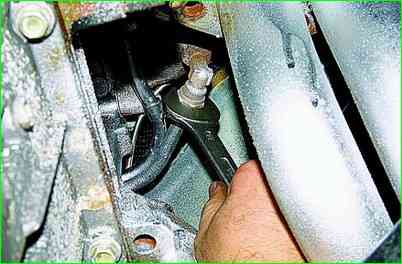 Using the "22" key, unscrew the nut of the recirculation system tube and disconnect the tube from the manifold fitting.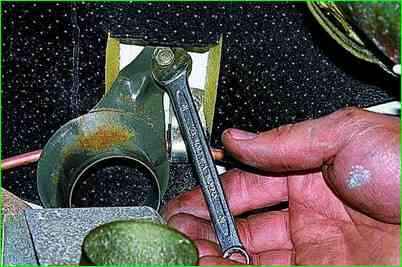 For convenience, use the "10" wrench to unscrew the fastening nut and remove the "summer" air intake pipe from the engine compartment shield.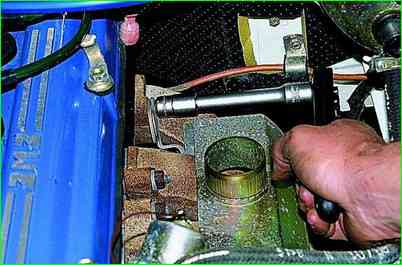 With a "14" head, we unscrew the eight nuts securing the manifold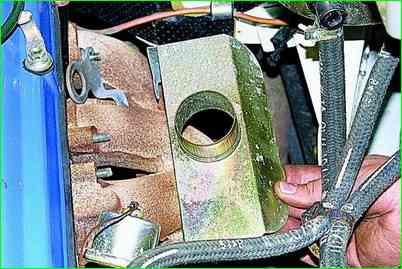 Remove the warm air intake screen from the studs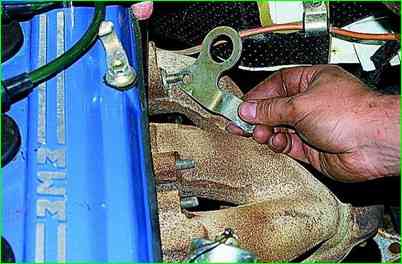 Remove the mounting eye.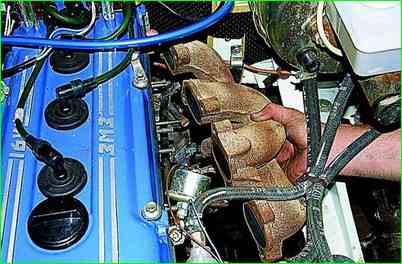 Remove the exhaust manifold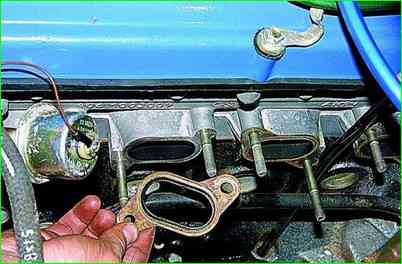 Remove four copper spacers from the studs
Install the exhaust manifold in reverse order.
Having started the engine for a few minutes, we make sure that there is no breakthrough of gases, if necessary, we tighten leaky connections.