The power supply system (Fig. 1) is used to power consumers when the engine is running
The sources of electricity are two batteries 6 connected in series, a generator set 2 connected in parallel to the batteries.
The negative terminal of the batteries is connected to the body of the car through a remote-controlled mass switch 7.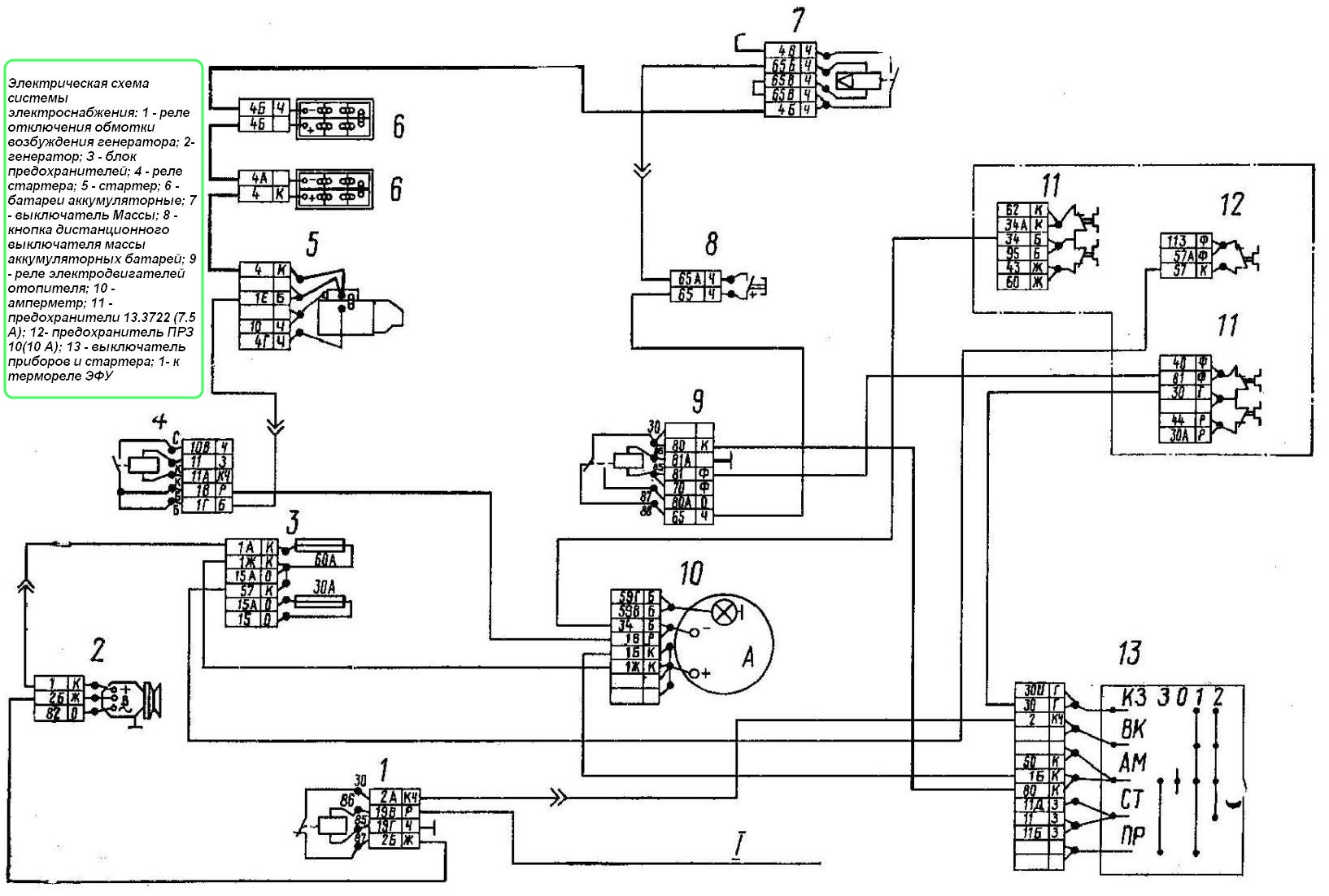 The circuit is equipped with relay 1, which breaks the circuit of the excitation winding of the generator during the operation of the EFU.
In addition, when the switch key 13 and the starter are in the operating position, current is not supplied to the button 8 of the remote mass switch, which prevents accidental disconnection of the mass while the engine is running (switching off the batteries is possible only after the generator is disconnected from the electrical system by setting the key of the instrument switch and starter to neutral).
Below are the electrical diagrams of these systems and their descriptions.
On the diagrams, next to the symbolic image of the elements of electrical equipment, the numbers of the connected wires are given, the letters indicate their color: B - white; G - blue; W - yellow; Z - green; K - red; CC - brown; O - orange; P - pink; C - gray; F - purple; H - black.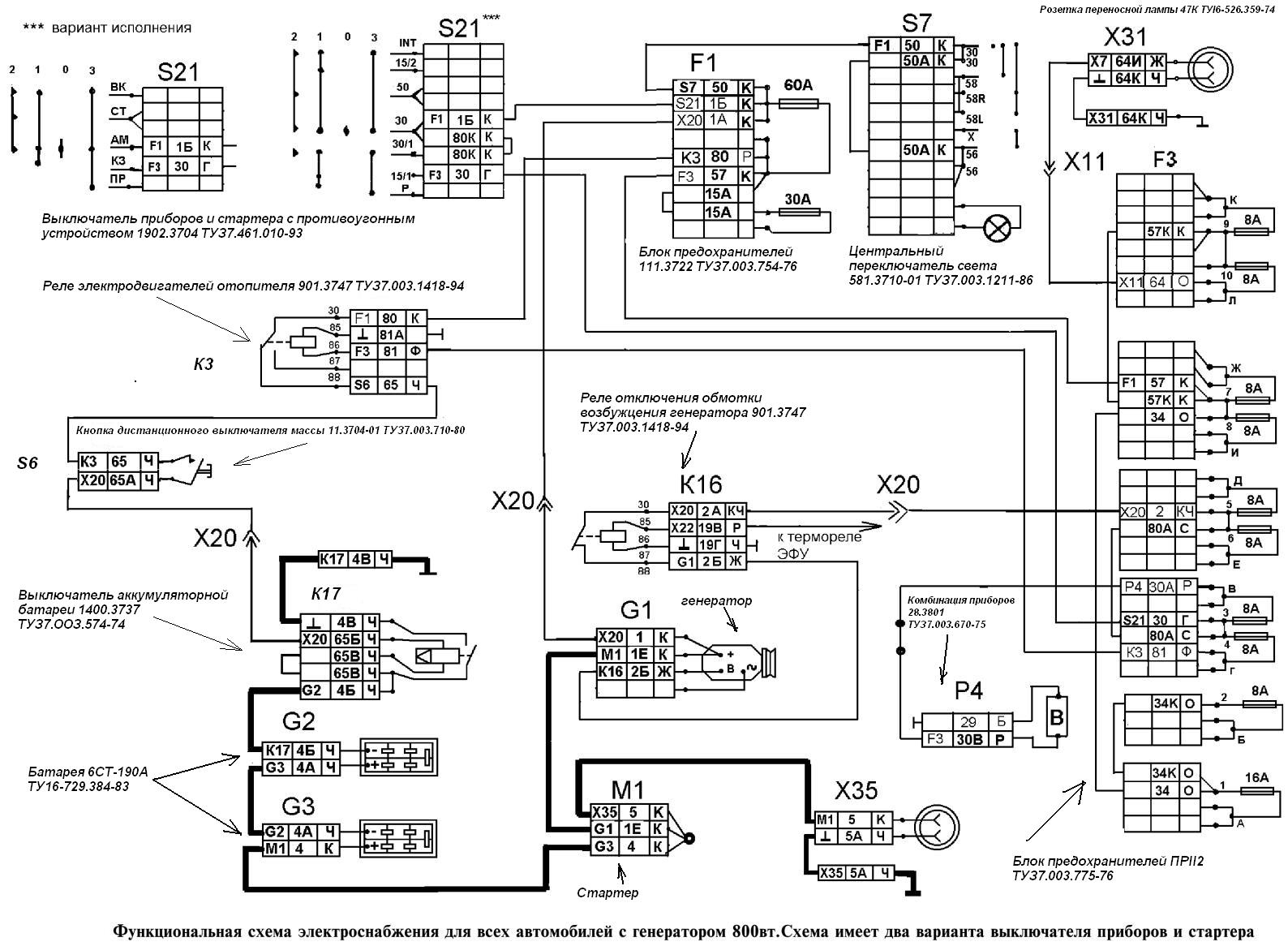 Fig 2. Functional diagram of the power supply for cars with an 800 watt generator. The circuit has two options for turning off the instruments and the starter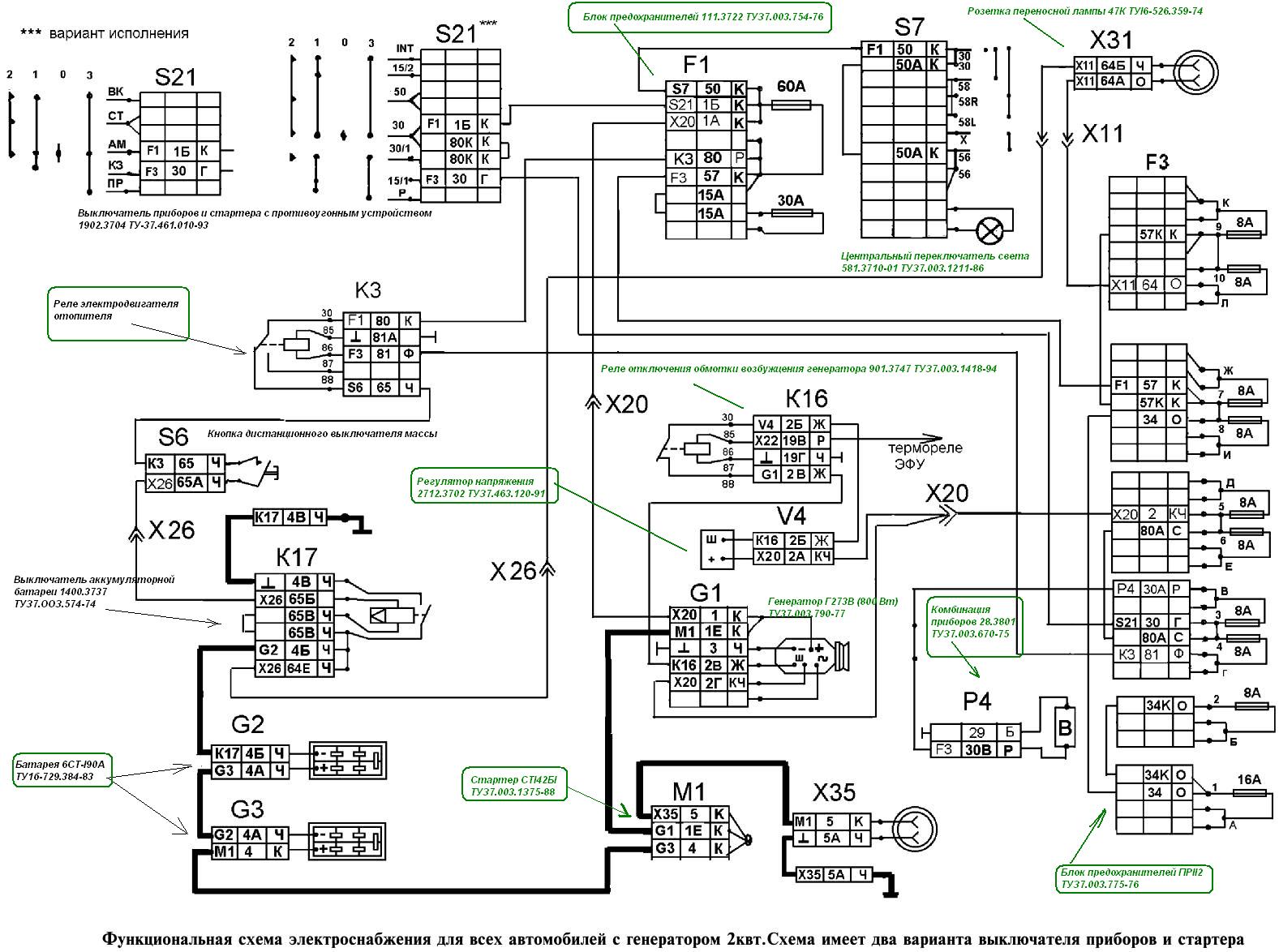 Fig 3. Functional diagram of the power supply for cars with a 2 kW generator. The circuit has two options for turning off the instruments and the starter