We remove the central panel when it is necessary to remove the instrument panel and perform heater repair work
We also remove the central panel when you need to do body work
In another name, the center console is called the lining of the floor tunnels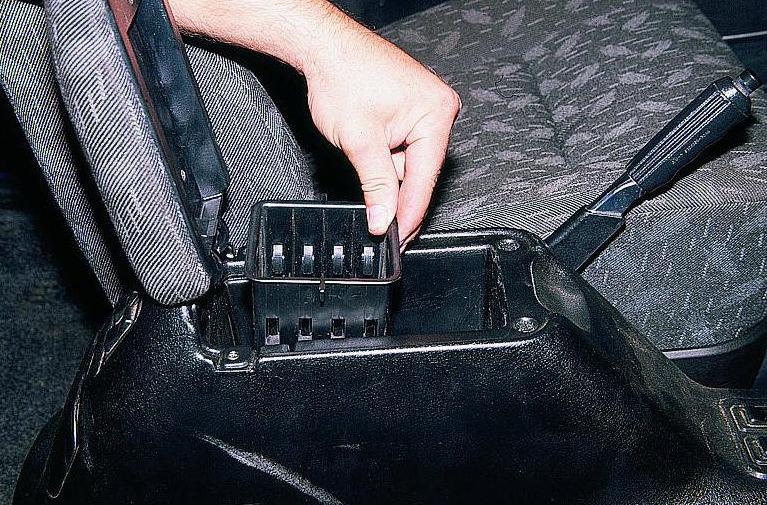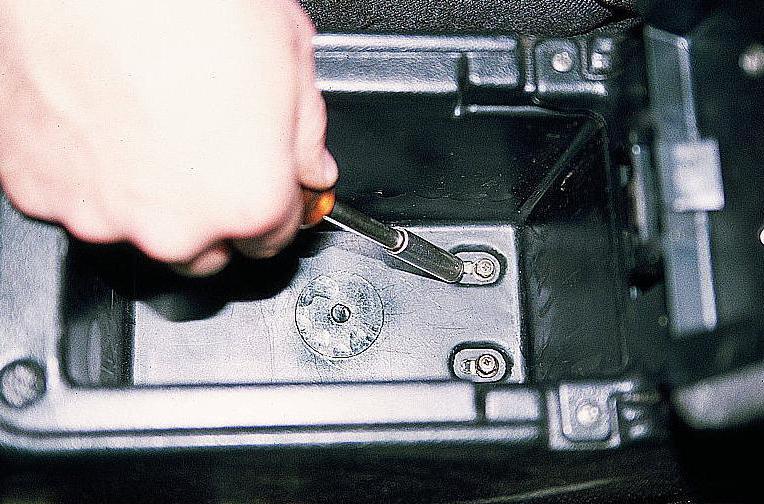 Open the console cover and take out the cassette and fabric insert.
Use an 8 socket wrench to unscrew two self-tapping screws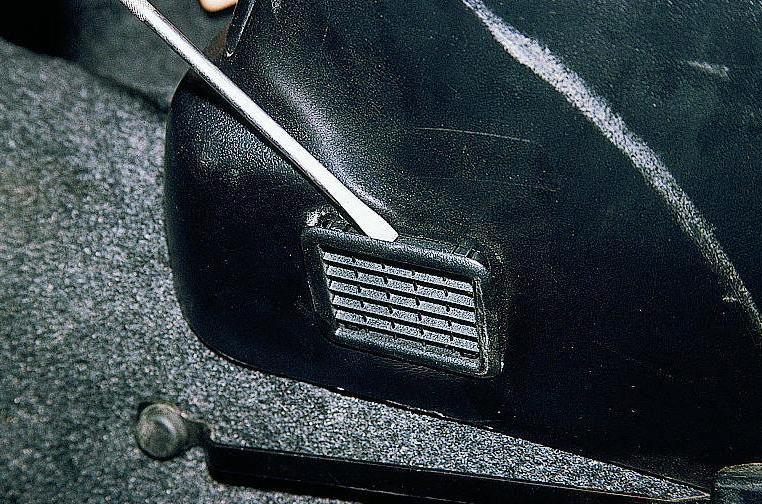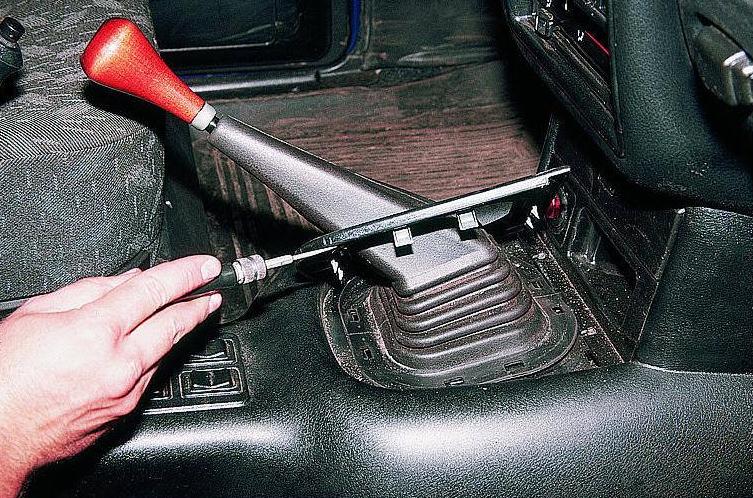 Use a slotted screwdriver to "snap off" two plastic grilles.
Use the same screwdriver to pry off the front insert of the console and remove it.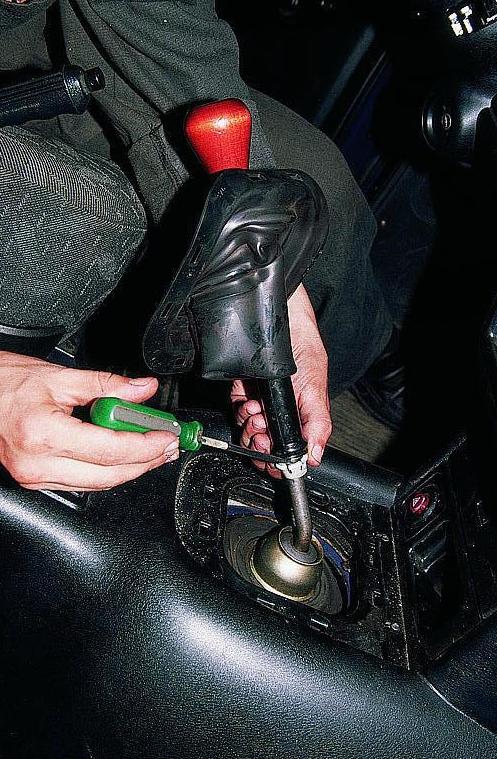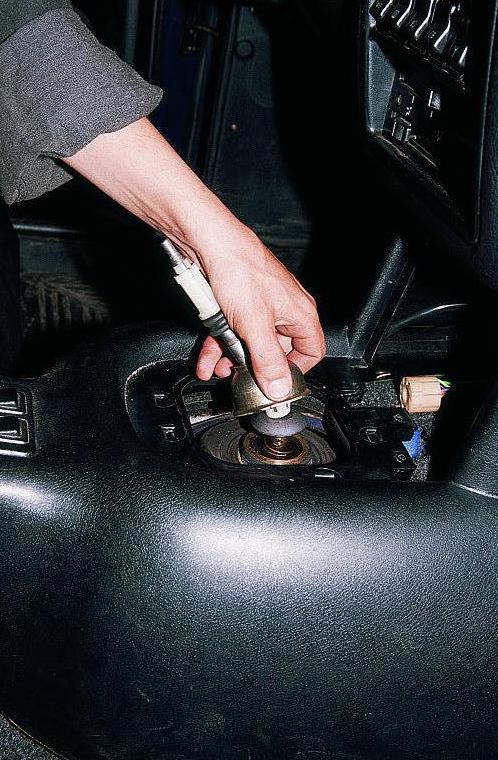 We move up the rubber cover of the gearshift lever and, prying with a thin screwdriver, remove the plastic retainer.
This is one of two possible ways to remove the shift lever.
Second method
Unscrew the nut that secures the gear knob to the gearbox and, after engaging the neutral gear, pull the knob up, wiggling slightly.
This method is more preferable, since the handle is removed completely and does not interfere with the removal of the console.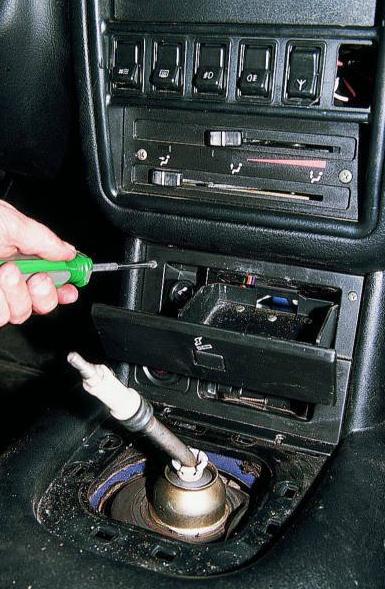 Remove the top two screws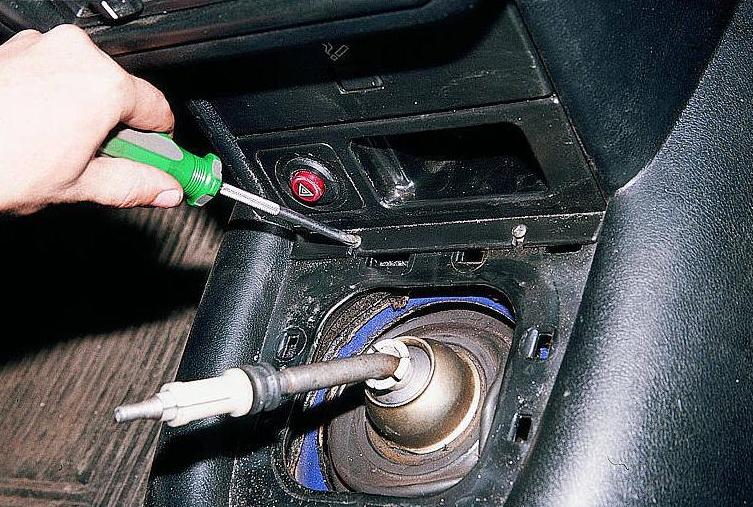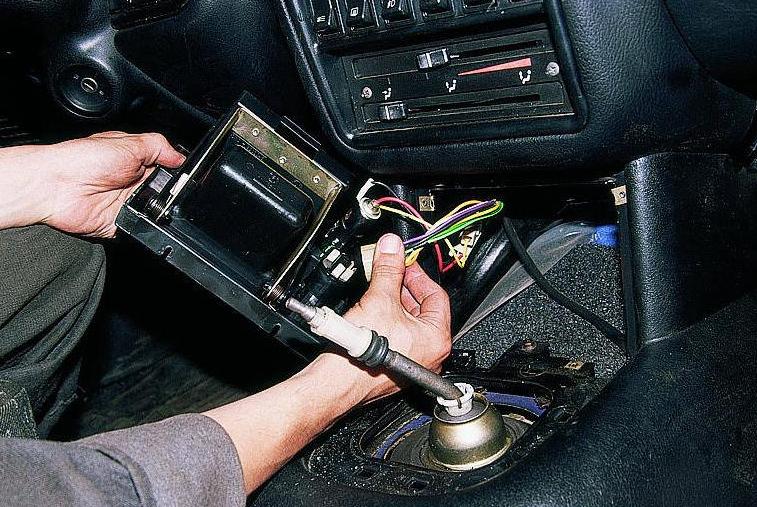 We unscrew the two lower screws securing the front ashtray panel
We take out the ashtray, disconnecting the wiring.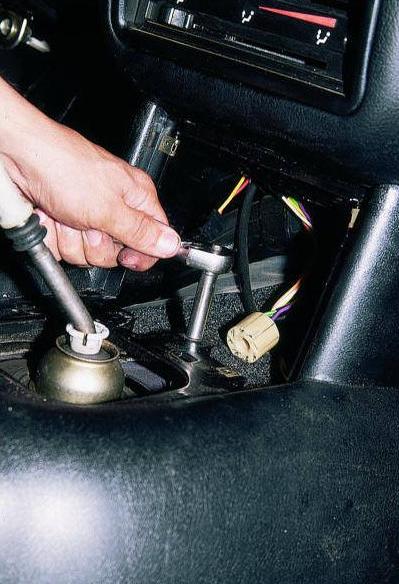 We unscrew one self-tapping screw with an 8 head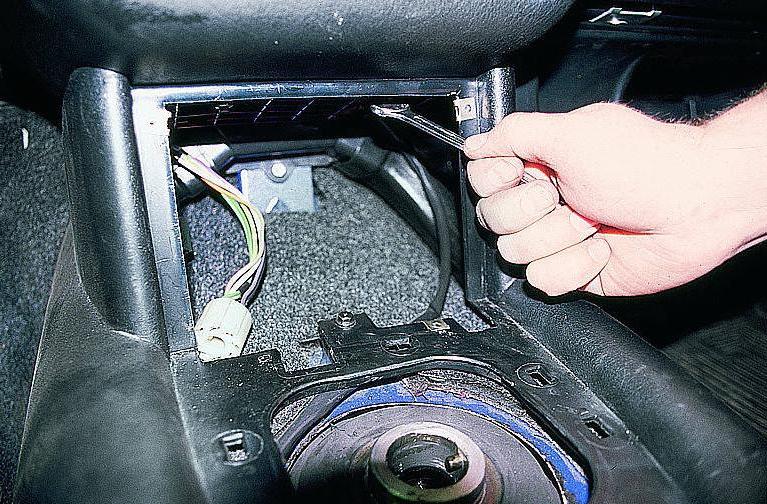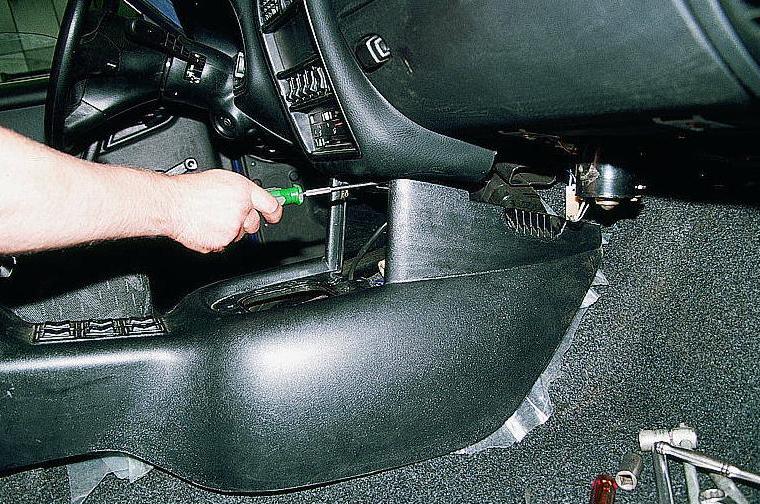 We unscrew the two nuts by 10 inside the console.
Press the console slightly down with a screwdriver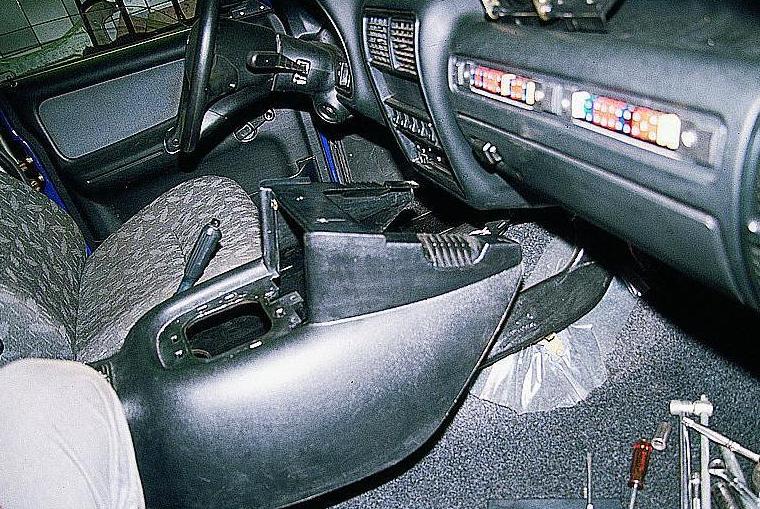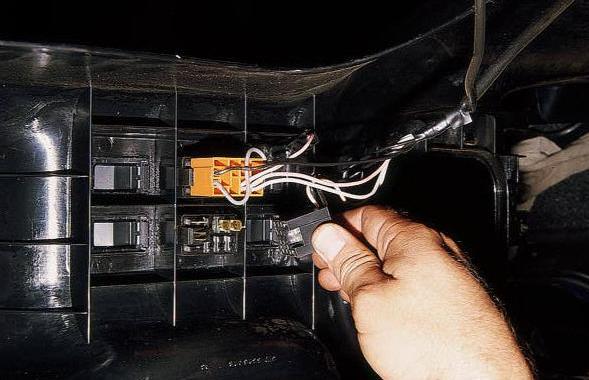 Pull out the console.
Disconnect two connectors from the inside of the console or under the instrument panel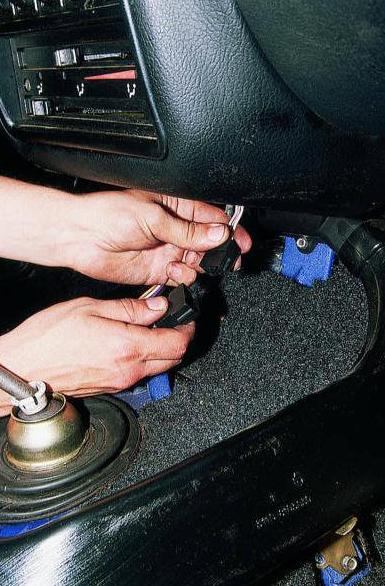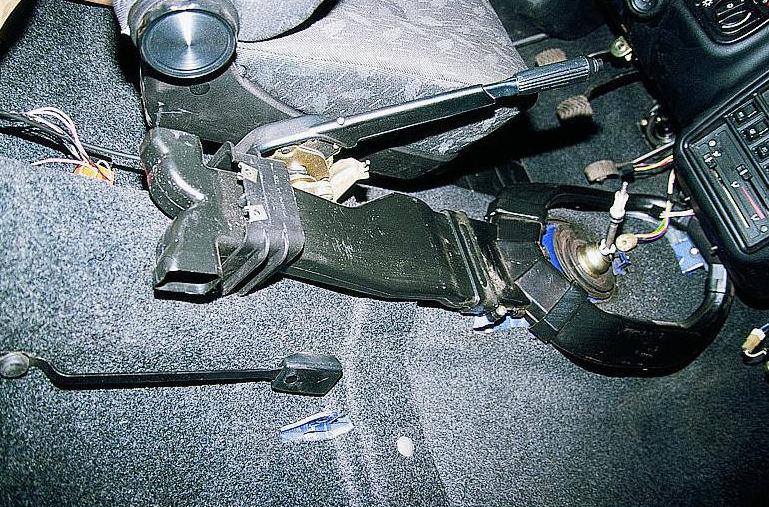 Under heater distributor boxes pass through it
Install the console in reverse order.