The gearbox is removed to repair the gearbox, as well as to repair clutch parts
The gearbox weighs about 32 kg, so it is better to remove it with two people. If there is no assistant, to secure the box, we support it with a hydraulic stop or a reliable stand.
Removing the gearbox
Mount the vehicle on a pit or lift.
Disconnect the wire from the "negative" terminal of the battery.
Drain the gearbox oil
Place the shift lever in neutral.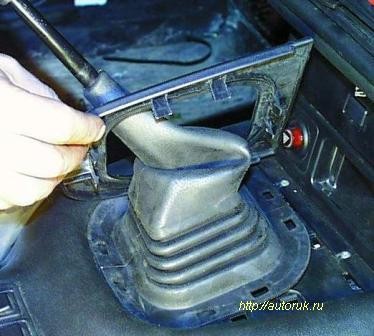 From the inside of the passenger compartment, pry with a screwdriver and remove the front console insert.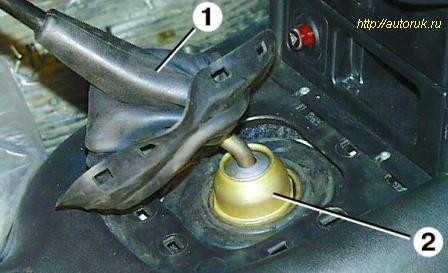 Push up rubber boot 1.
Unscrew the cap 2 levers.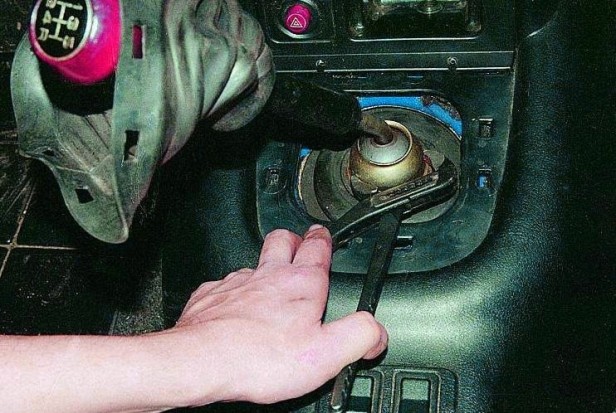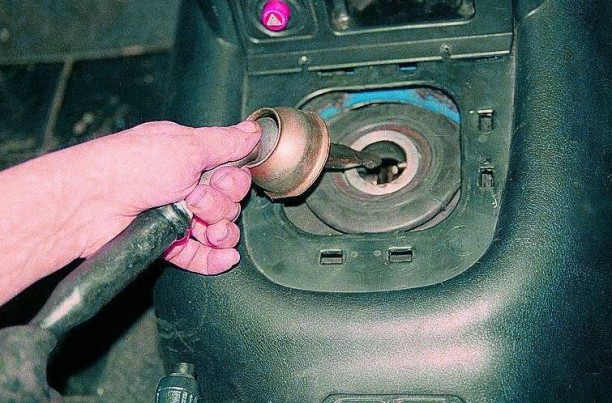 If the cap cannot be unscrewed by hand, it is necessary to use cobra-type pliers.
Pull up the shift lever assembly.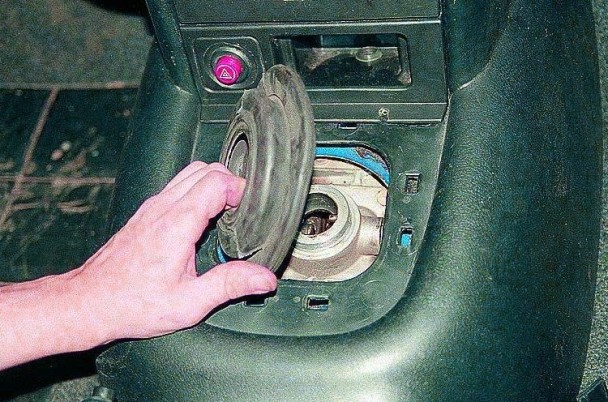 Remove the rubber floor seal.
Remove the driveline (see article - "GAZ-3110 driveline»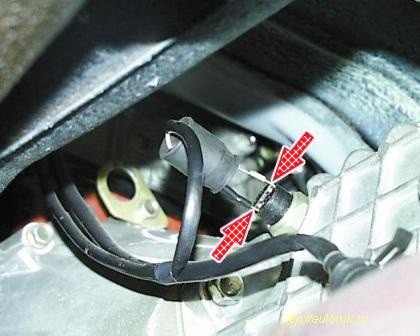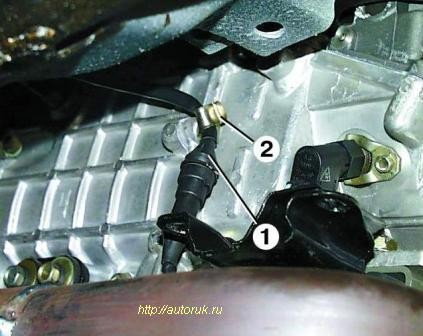 Disconnect the wires from the reverse light switch contacts.
Disconnect block 1 with wires from speed sensor and remove wire from holder 2.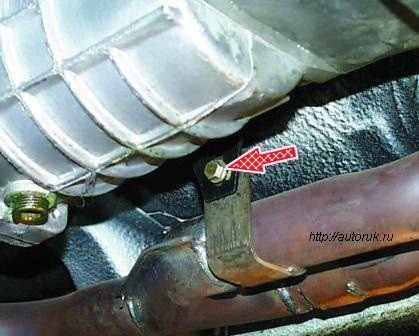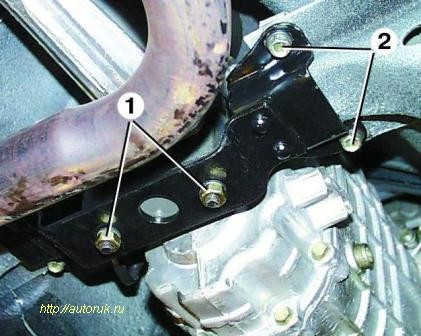 Remove the bolt and detach the exhaust pipe from the gearbox bracket.
Unscrew the two nuts 1 securing the rear support of the power unit to the gearbox.
Remove four bolts 2 fastening the bracket of the rear support of the power unit to the body.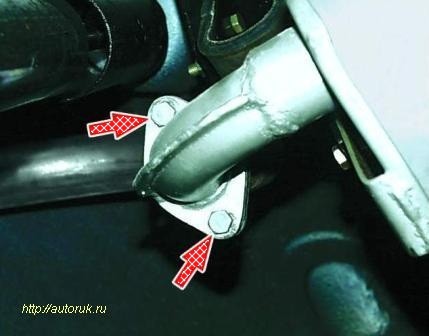 Remove the two bolts securing the exhaust flange to the muffler and separate the muffler from the exhaust pipe.
Disconnect the muffler from the mounting bracket to the body.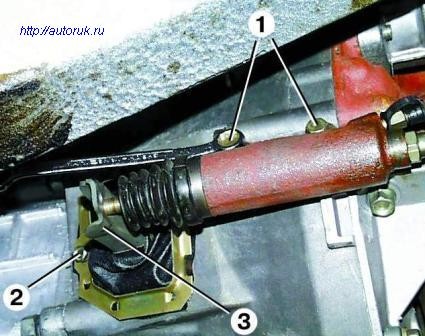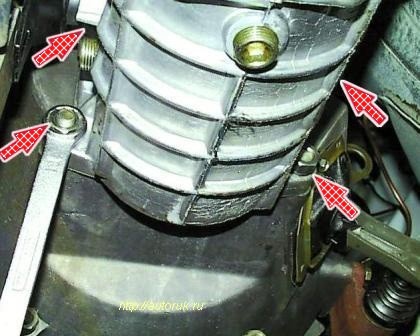 Remove the two bolts 1 securing the clutch slave cylinder to the clutch housing.
Unscrew the bolt 2 fastening the frame of the clutch fork cover and remove the fork 3 together with the frame and the cover.
Remove the four nuts securing the gearbox to the clutch housing
Remove the gearbox by turning it clockwise. In this case, it is necessary to ensure that the input shaft does not damage the clutch parts.
If there are difficulties when removing the gearbox, then it is necessary to remove the entire exhaust system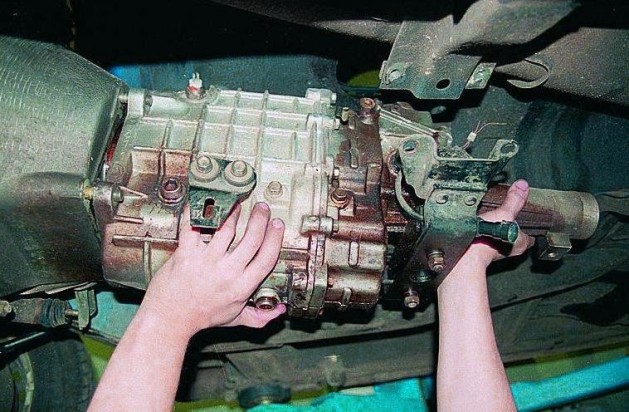 Checkpoint installation
It is recommended to install the gearbox with an assistant, since, while holding a heavy unit above your head, you need to align the holes in the clutch disc and flywheel bearing with the input shaft, and the bearing cover with the hole in the clutch housing.
Installation sequence is reverse of removal.
At the same time, tighten the nuts securing the gearbox to the clutch housing to a torque of 50–62 Nm (5.0–6.2 kgf m).