Removing the hood
With the help of side cutters, we hook and take out 14 caps that attach the soundproofing trim to the hood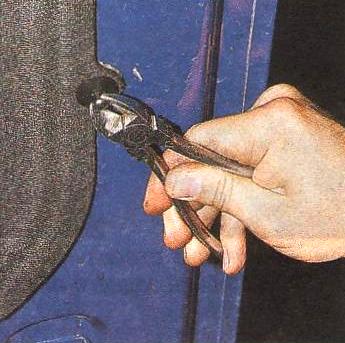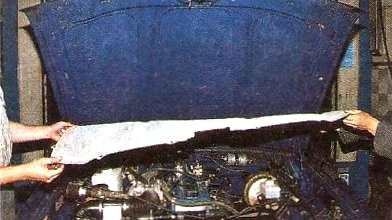 Removing the sound deadening pad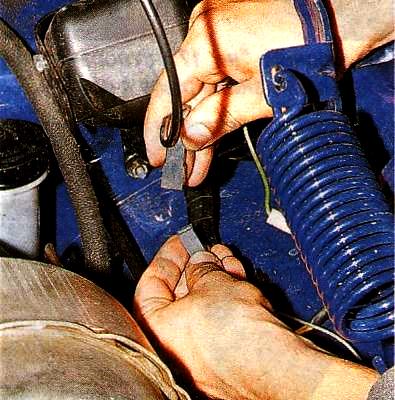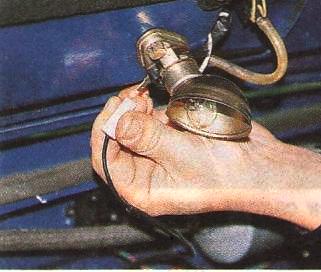 Disconnect the glass washer jet heater connector.
Disconnect the power plug of the engine compartment lamp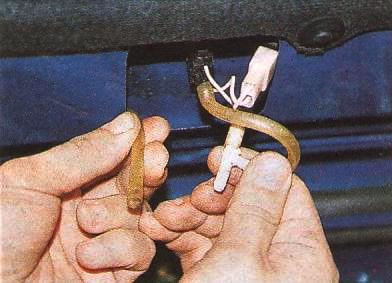 We remove from the cavity of the hood amplifier and disconnect the central tube of the washer from the tee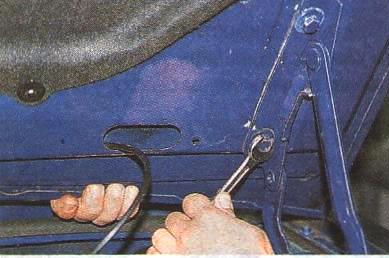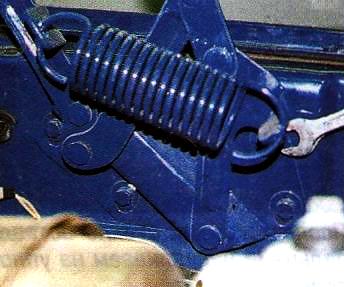 Mark the position of the hinges on the hood. Unscrew the four bolts securing the hood to the hinges
To remove the hinges, unscrew the four bolts securing the hinge to the mudguard with a 12 key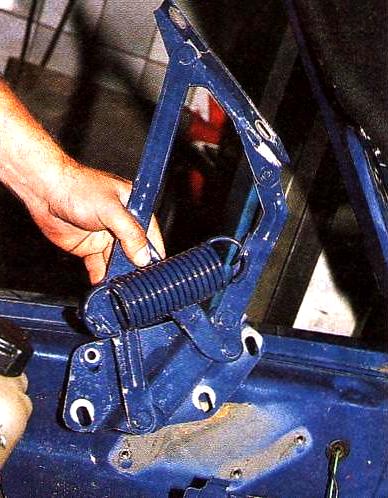 We take off the loop. Do the same with the second loop.
It is allowed to move the installed loops up and down within the slots.
Thus, the rear part of the hood rises and falls.
Hood adjustment
After loosening the bolts securing the hood to the hinges, lower it and set uniform gaps.

Carefully lift the hood and tighten the bolts.
Adjustment is made with the hood lock removed.
The height of the hood is adjustable with screw rubber buffers.
Removing the hood lock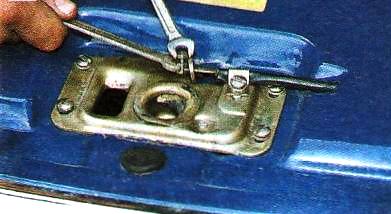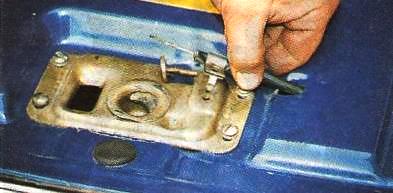 We turn off the keys for 10 and remove the clamp of the lock drive rod.
Loosen the braid fastener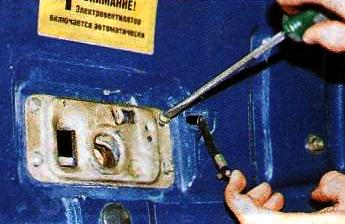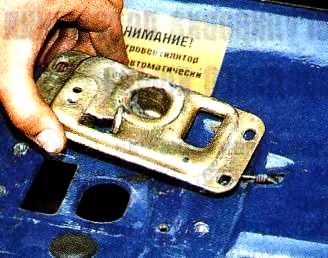 We unscrew the screws securing the lock plate
We remove the lock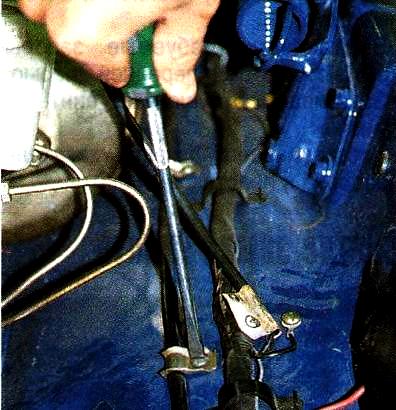 We turn off two brackets of flanging of a braid of draft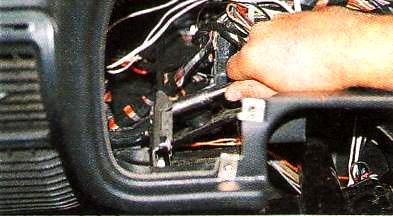 To unscrew the lock drive, remove the instrument cluster.
And with a 10 socket wrench, we unscrew the two bolts of the hood lock drive
Using a 10 key, unscrew the two bolts securing the safety hook to the hood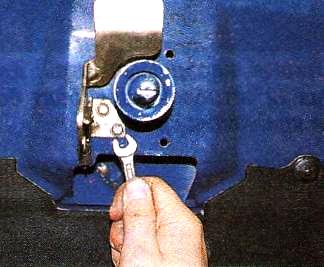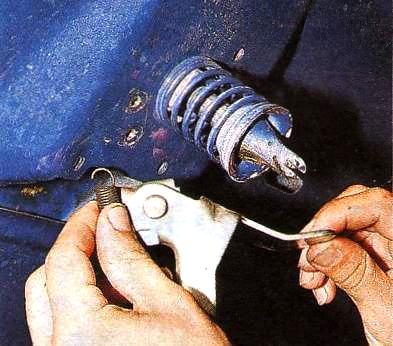 We remove the hook along with the spring
Holding the pin with a screwdriver, use a 22 key to unscrew the pin together with the spring
To adjust, we move the hood lock along the front panel within the slots for the screws and achieve alignment of the lock hole with the hood pin.
The spring stiffness of the lock pin is adjustable by screwing or unscrewing it, after which we lock the pin from the inside with a lock nut.