Inlet and outlet rubber hoses fit to the heater core
Fluid is taken into the radiator with the heater valve open, from the cylinder head, and the outlet is to the pump of the engine cooling system.
Removing the main heater core
Draining the coolant Replacing the engine coolant of a Gazelle car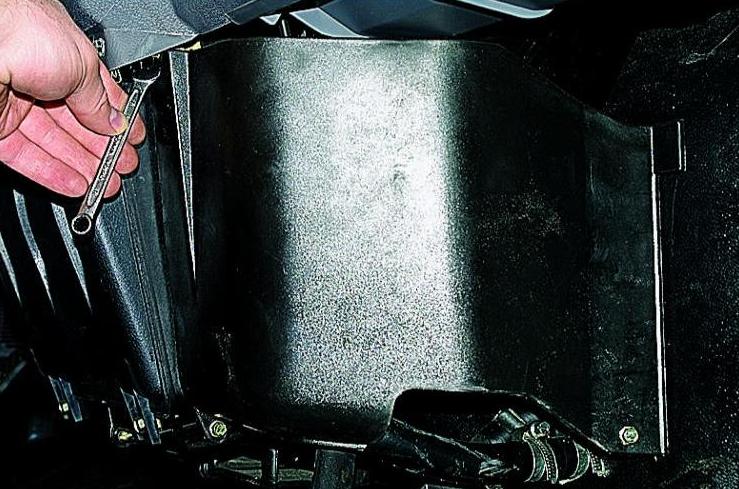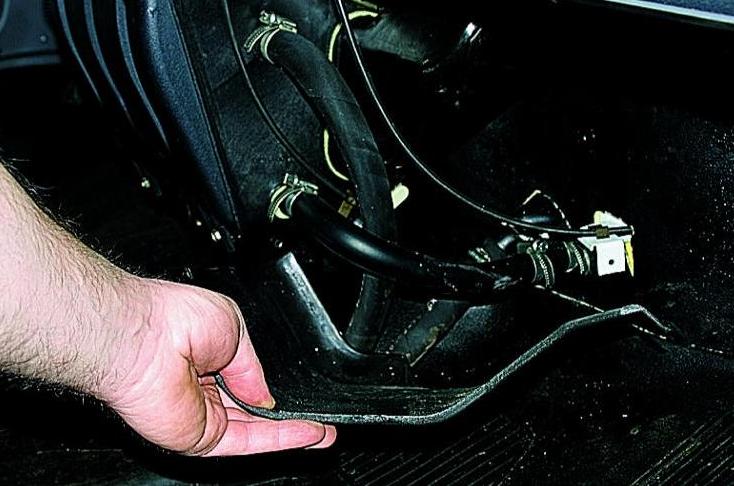 Using the "8" key, we unscrew the three fastening screws
Remove the protective shield of the hoses.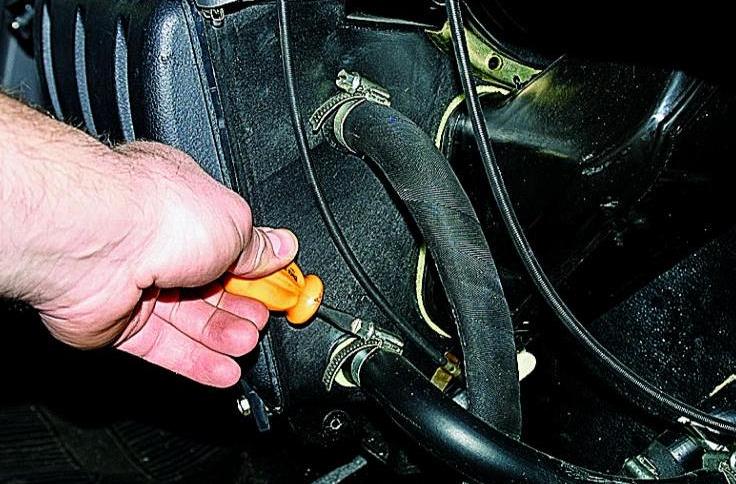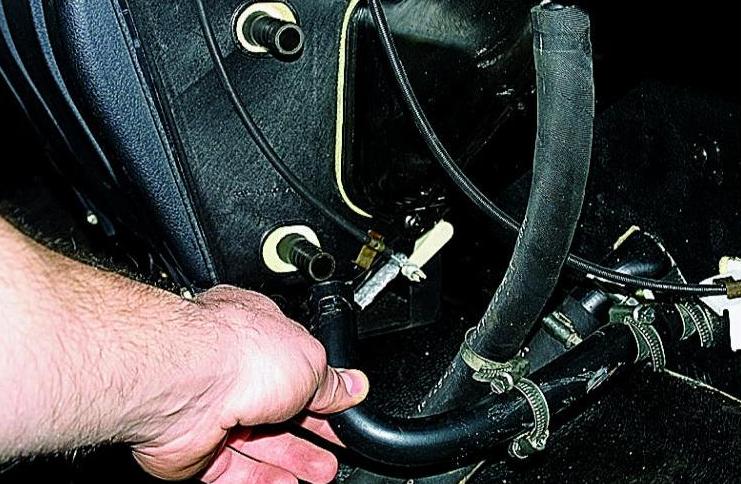 With a screwdriver, loosen the clamps of the radiator pipes
Remove the hoses from the heater radiator pipes.
If you have to remove the heater core, you can replace some pipes that are rough or cracked.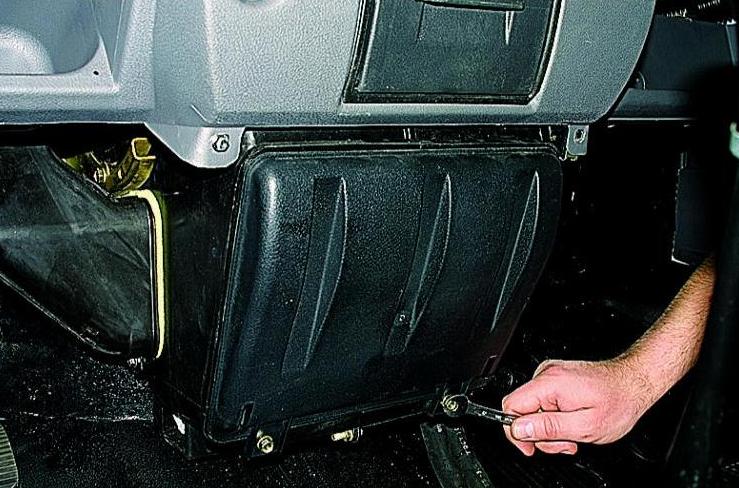 Using a 10 key, we unscrew the two bolts securing the radiator lining
Remove the radiator lining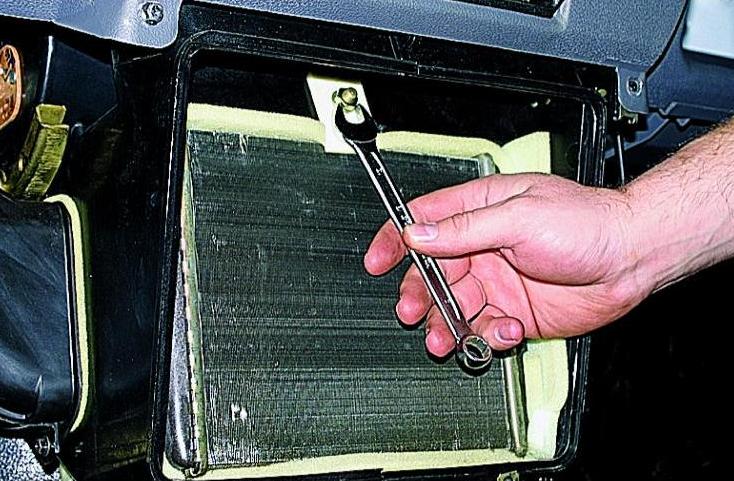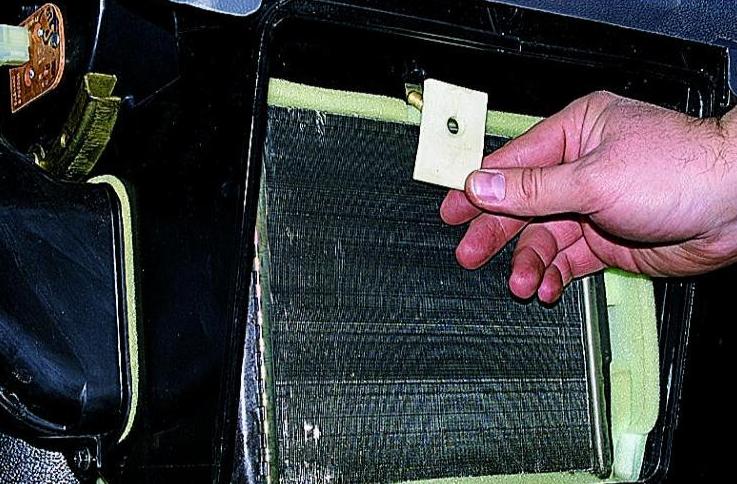 Use the "13" key to unscrew the radiator mounting nut
Remove the plastic plate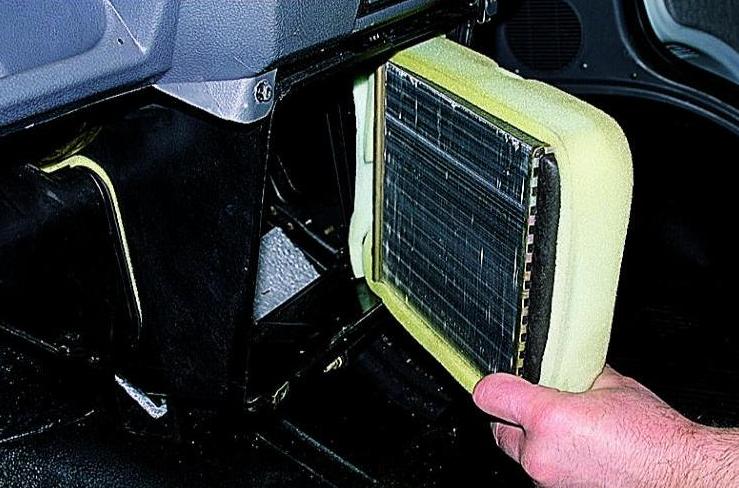 Remove the radiator from the heater.
Install the radiator in reverse order.
Before installing the radiator, it is advisable to vacuum the inside of the heater with a vacuum cleaner.
Note that the radiator pipes only coincide with the heater holes at a certain position of the radiator.
When installing the radiator lining, first we insert its upper edge into the groove, and then we embed the lower part.