High voltage wires are made of PV PPV wire with a diameter of 8 mm
A helix of nichrome wire is wound on a core with a ferrite filler
The core is insulated and sheathed in PVC.
Brass ferrules are installed at the ends of the wires.
A14DVR spark plugs are used on the engine.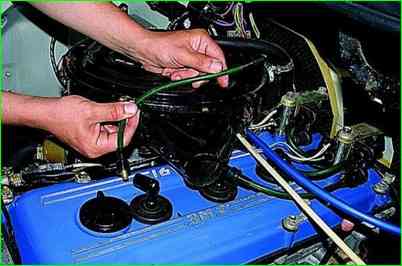 Checking wires and lugs
To check the wire, remove its tips from the connector of the ignition coil and the tip of the candle.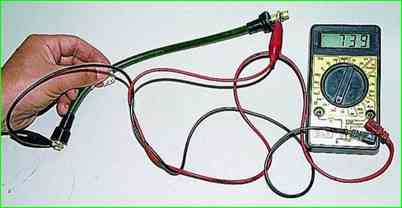 We measure the resistance of high voltage wires with an ohmmeter.
For serviceable wires of the 1st and 2nd cylinders, it should be no more than 1000 Ohms, and for the 3rd and 4th - no more than 900 Ohms.
The difference is due to the length of the wire.

The contra-angle tip of the candle (48.3707200) is made of polybutylene terephthalate.
It has an anti-interference resistance that reduces the level of radio interference that occurs during engine operation.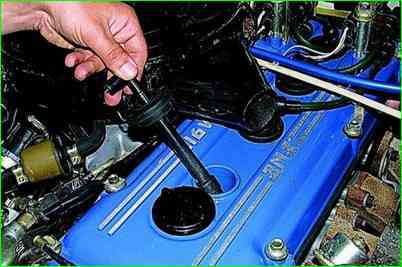 To check its serviceability, remove the tip from the head cover.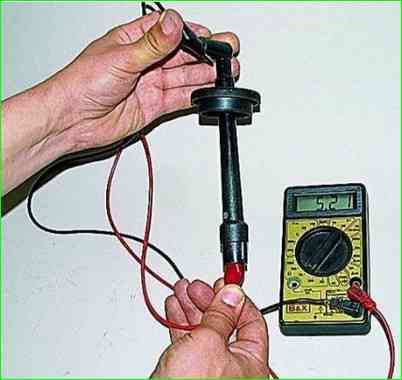 We measure the resistance of the tip with an ohmmeter, which should not exceed 5.60 kOhm.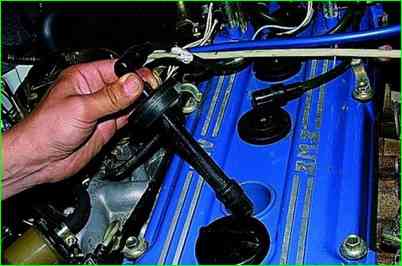 The spark plugs are installed in narrow wells in the head cover.
To maintain the spark plug, remove the contra-angle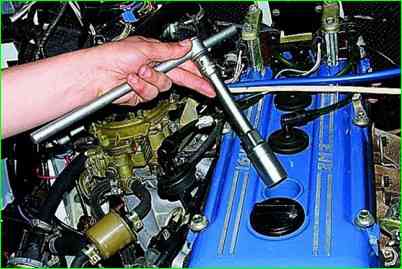 We take a candle key with a "21" head (with a rubber ring inside) on an extension cord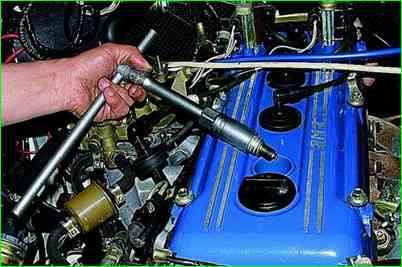 Turn the candle away
We remove the candle from the well of the block head cover.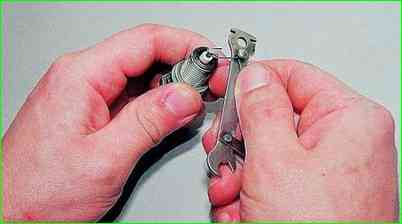 Having cleaned the candle from soot, we check the gap between the electrodes with a round (wire) probe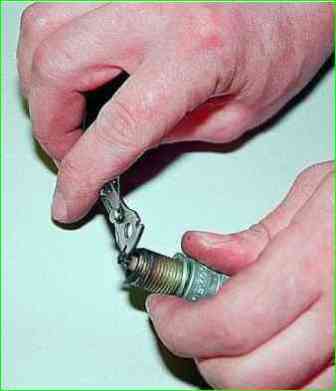 If necessary, bending the side electrode with a special key, set the gap within 0.7 - 0.85 mm