We adjust the bearings every 20 thousand kilometers, as well as when there is increased play in them, changing the lubricant and replacing the bearings
Adjusting the front wheel bearings
Setting the parking brake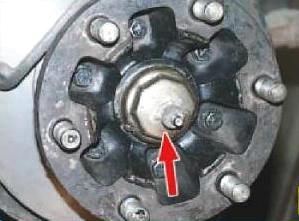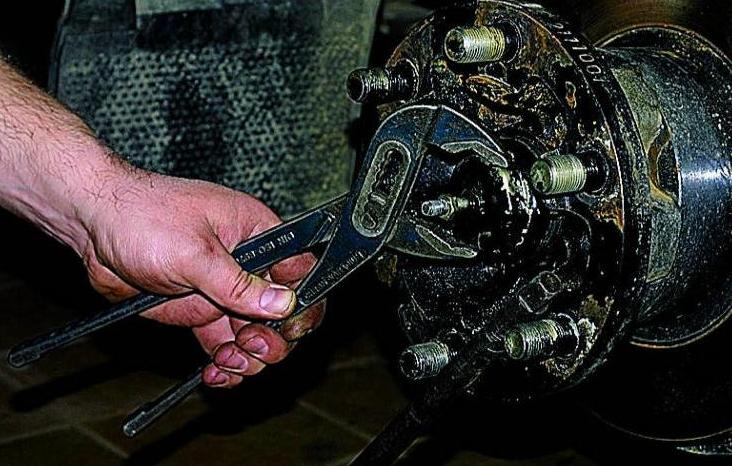 Hang out the front wheel, remove the wheel cap
Using sliding pliers or a special "50" tubular wrench, unscrew the hub cap and unpin the adjusting nut.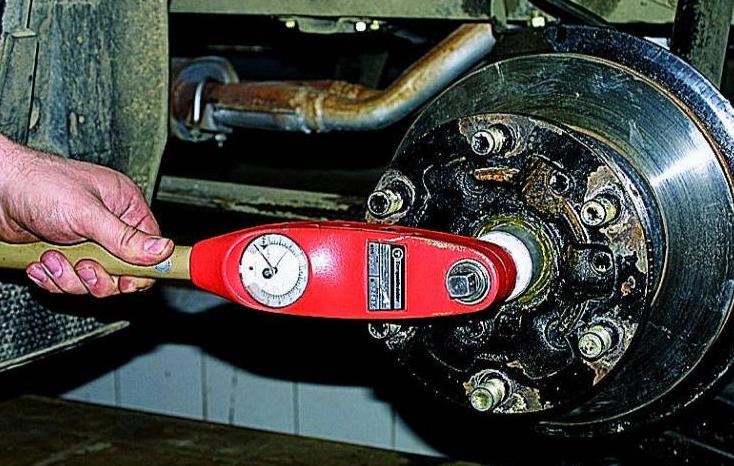 Using a "36" head with a torque wrench, we tighten the adjusting nut with a torque of 5–8 kgf.m.
At the same time, we constantly rotate the wheel for self-alignment of the rollers in the bearings
We unscrew the nut at an angle of 45 ° (no more than one slot in the nut) and fasten it. The wheel must rotate freely, without axial play.
We assemble in the reverse order. Similarly, we adjust the bearings of the other wheel.
We finally check the correctness of the adjustment by driving the car for 8–10 km without intensive braking.
If the hub is very hot (over 70°C, the hand "does not tolerate"), repeat the adjustment or eliminate other possible causes of heating (damaged bearings or lack of lubrication).
Replacing bearings and front wheel hub seal
Remove the front wheel.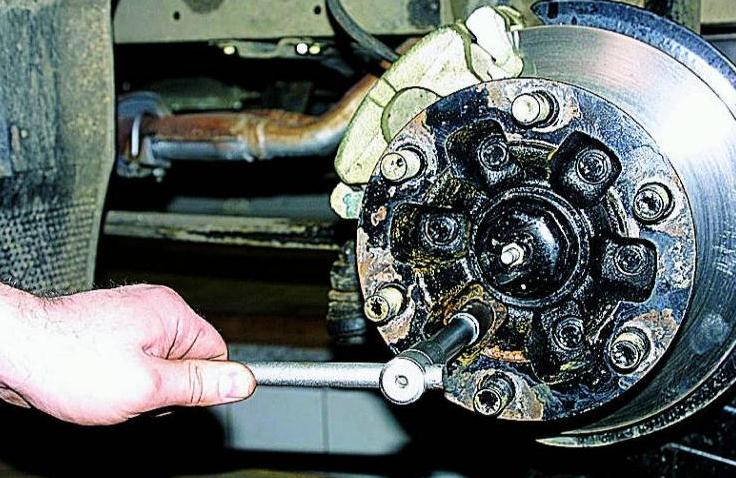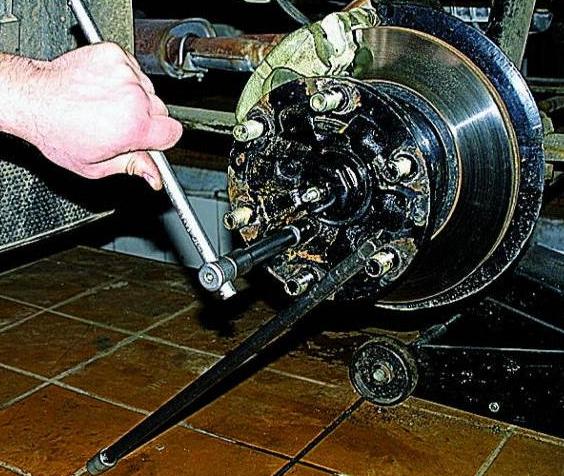 Using the "14" head, unscrew the six bolts securing the brake disc to the hub. At the same time, the hub can be blocked from turning or by pressing the brake pedal.
You can insert a bar between the wheel studs.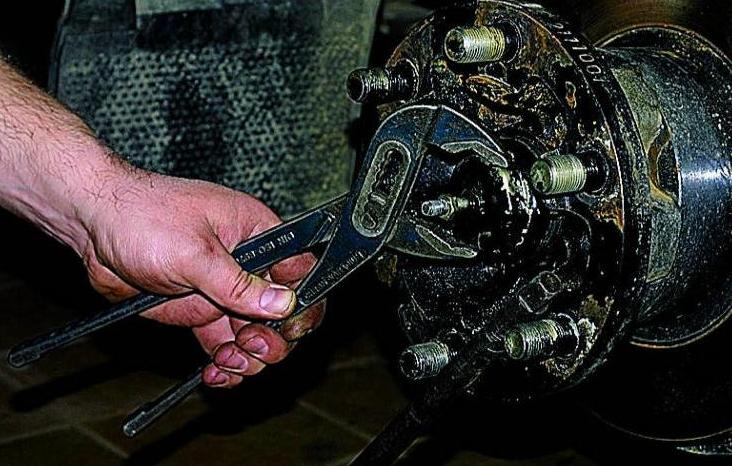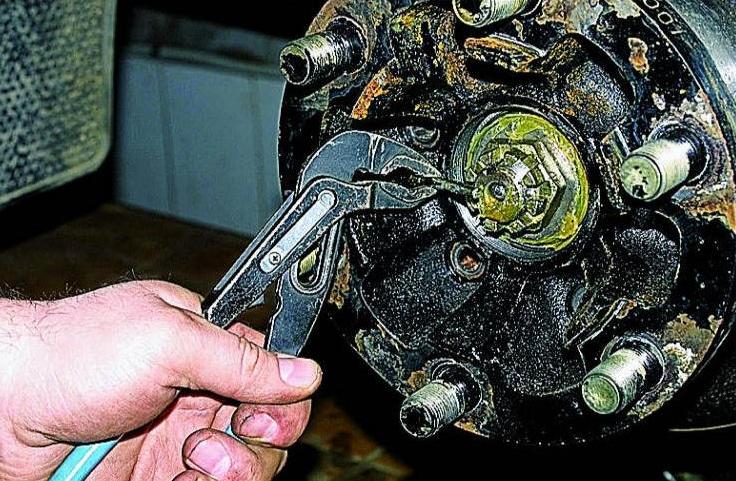 Using sliding pliers or a special "50" tubular wrench, unscrew the hub cap
Unpin the adjusting nut with pliers and remove the cotter pin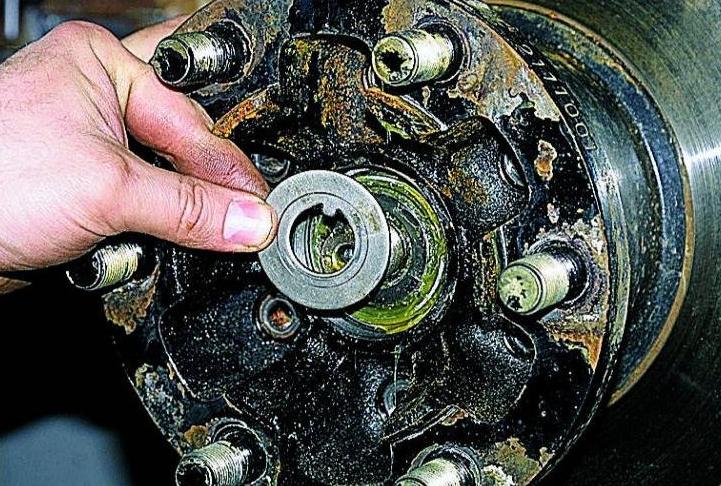 Unscrew the nut with a special key from the standard set
There is a washer under the nut.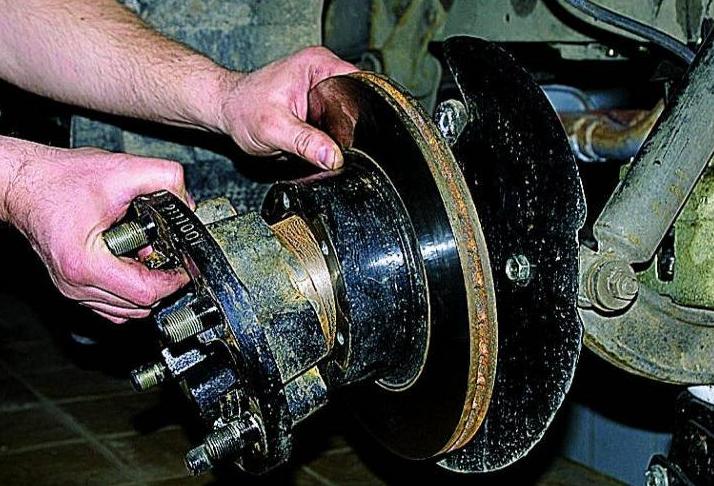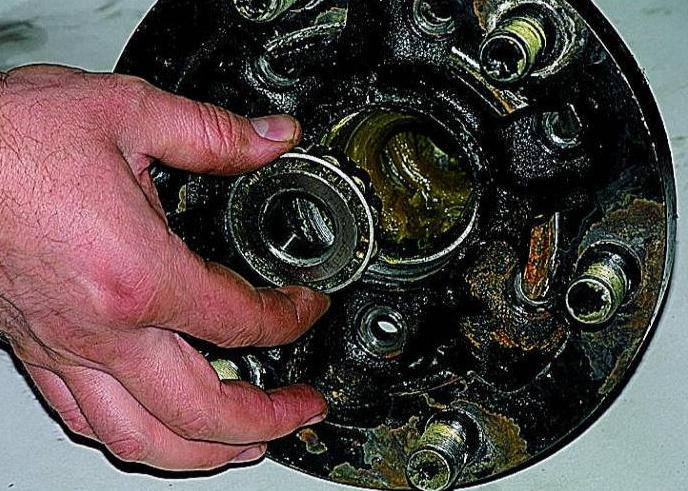 Carefully, so as not to drop the outer bearing, remove the hub from the trunnion.
Remove the inner ring of the outer bearing from the hub.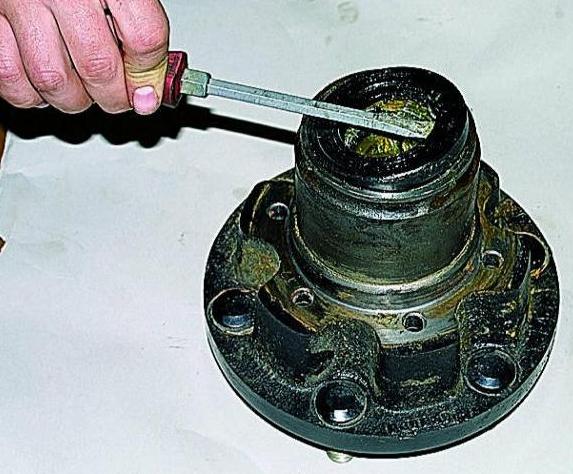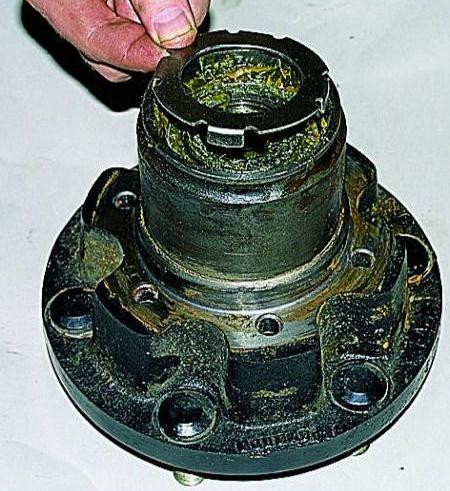 Turn the hub over and, prying with a screwdriver, press out the cuff
A distance ring is installed under it.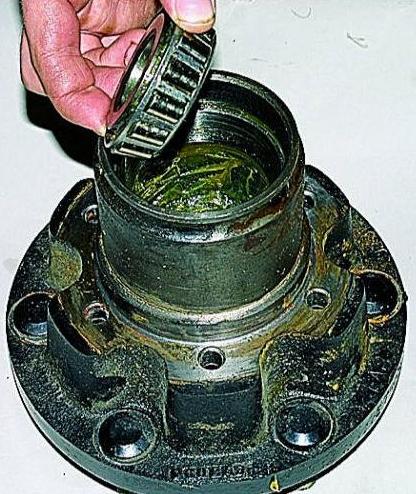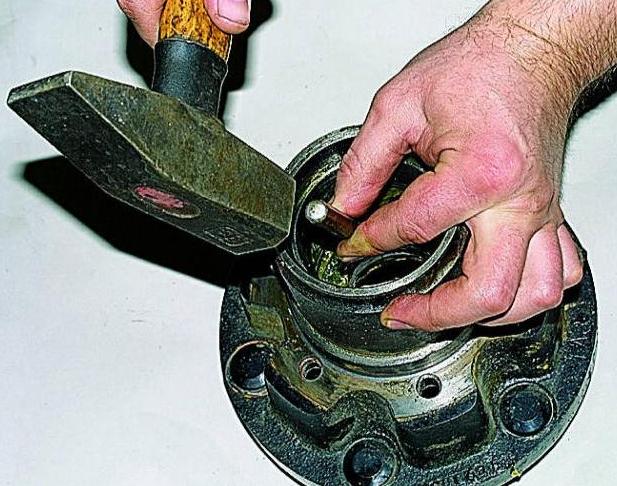 We take out the inner ring with the rollers of the inner bearing.
Using a mandrel or a soft metal rod, we knock out the outer rings of the inner and outer bearings.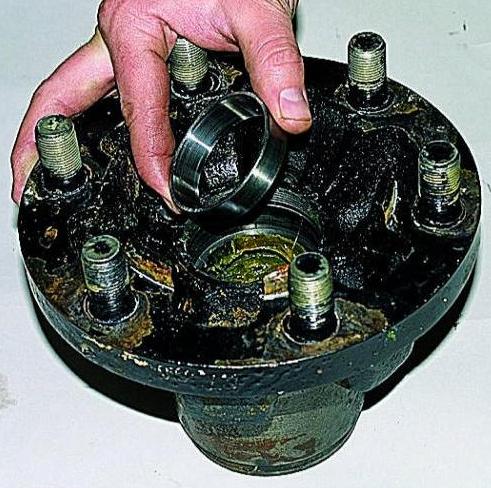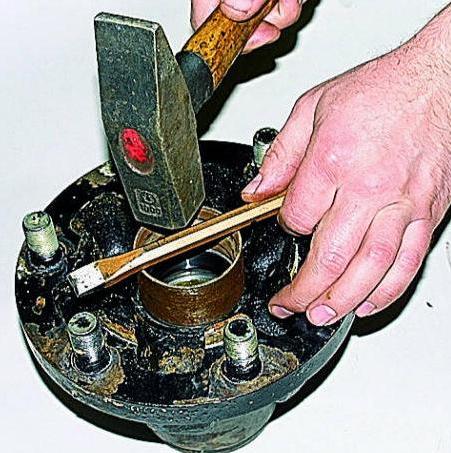 After washing the hub and other parts in kerosene, we press in the outer rings of the new bearings. We generously lubricate the bearings with Litol-24 grease.
We insert the inner bearing inner race, the spacer and press in a new seal, applying grease to its edge.
The collar should be flush with the end of the hub.
Fill the inner cavity of the hub with the same grease in the amount of 75 g, after which we install the inner ring of the outer bearing.
We install the hub with bearings on the trunnion, put on the washer and tighten the adjusting nut.
Install the rest of the parts in reverse order.