Kamaz platform lift limit valve
The platform lift limit valve is attached to the subframe first cross member bracket.
A sleeve with an O-ring is screwed into body 16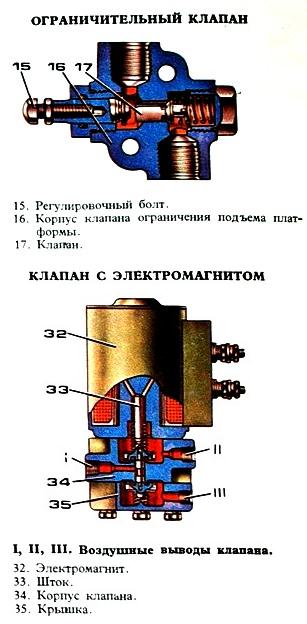 A rod with an adjusting screw 15 at one end passes into the hole in the sleeve, the other end of the rod faces the valve 17.
The adjusting screw ends with a spherical head and is locked with a locknut.
In the closed position, the valve is pressed against the body by a spring.
When you press the spherical head of the adjusting screw, the stem moves and opens the valve, while the pressure and drain lines communicate.