Checking and replacing the GAZ-3110 shock absorber
Remove the corresponding wheel
Clean the protruding threaded part of the shock absorber rod 1, locknut 2 and nut 3 from dust and dirt.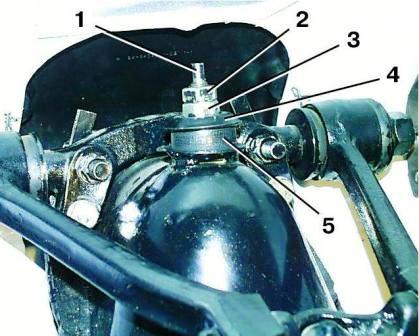 Remove the jam nut and top shock mount nut while holding the shock rod from turning.
Remove the upper cup 4 of the cushion and the rubber cushion 5 from the stem.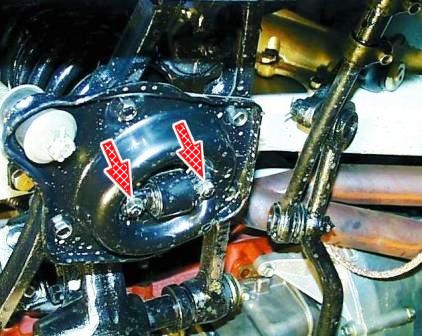 Unscrew the two nuts securing the shock absorber lower pivot, holding the shock absorber from falling out.
Moving the shock absorber down through the hole in the spring cup, remove the stem from the protective cap and remove the shock absorber.
The protective cap remains inside the spring.
Remove the lower rubber cushion and cushion cup from the shock absorber rod.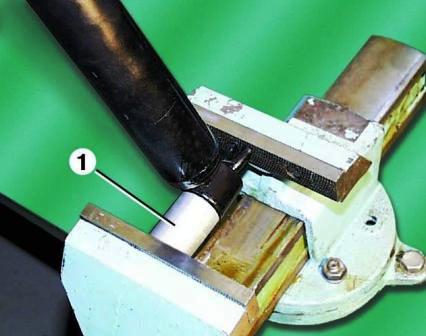 If necessary, press out 1 lower shock absorber joint through the mandrel.
details:
Remove the front wheel.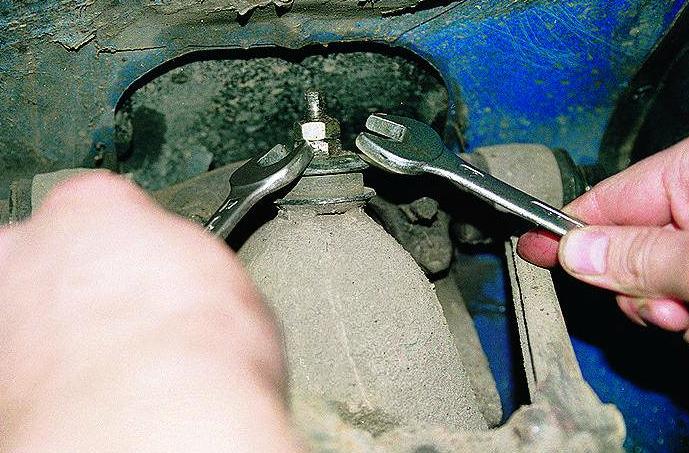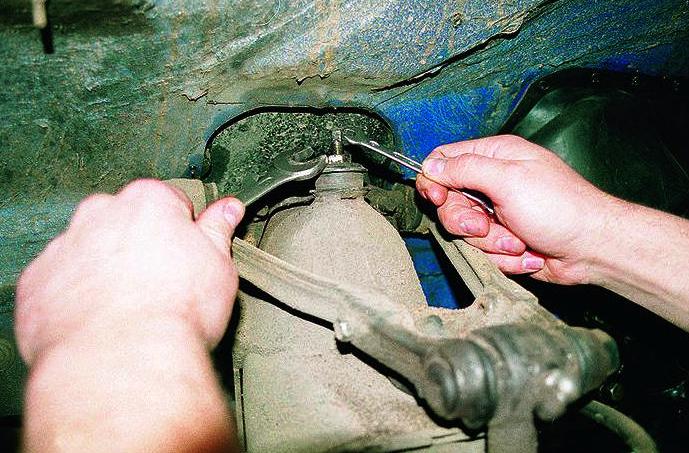 Holding the locknut with a key of 17, unscrew the upper nut with the same key.
Holding the shock absorber rod by the flats with a 6 wrench, unscrew the locknut.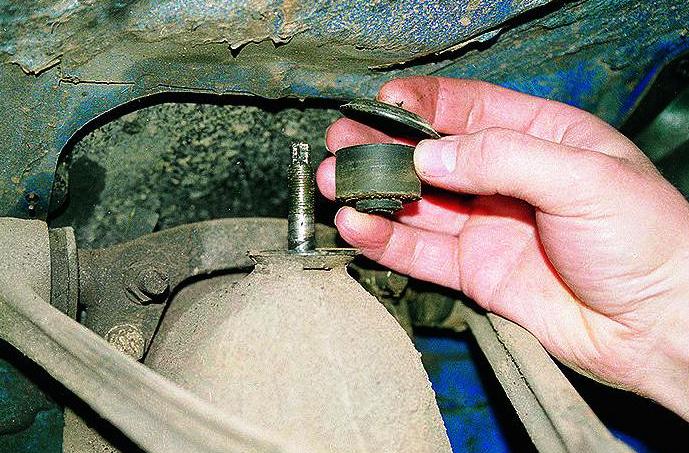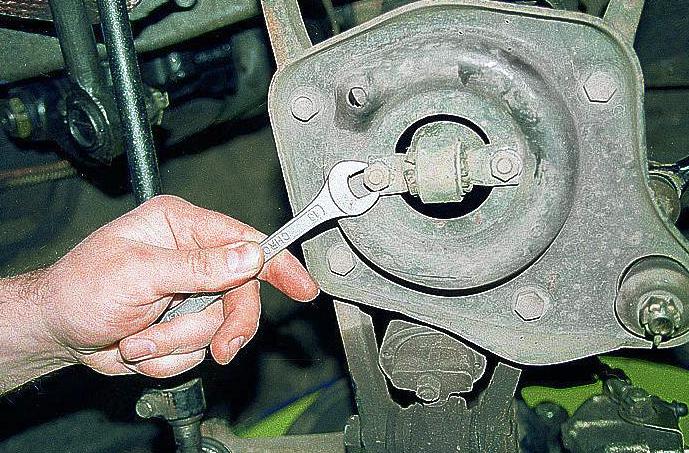 Remove the upper washer with a rubber cushion from the stem.
Using a 13 wrench, unscrew the nuts of the lower shock absorber mounting and take it down.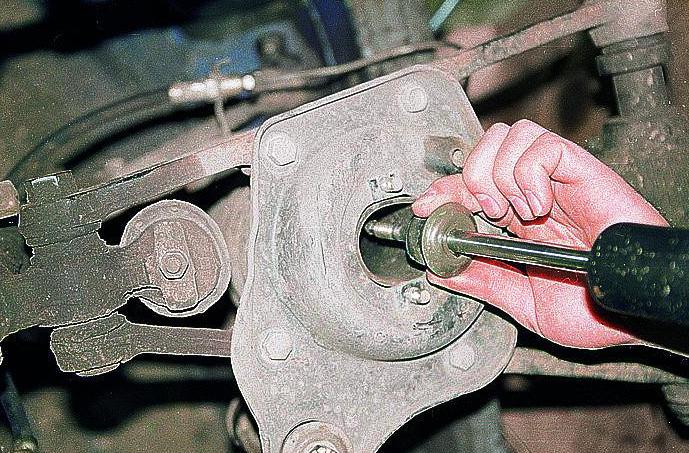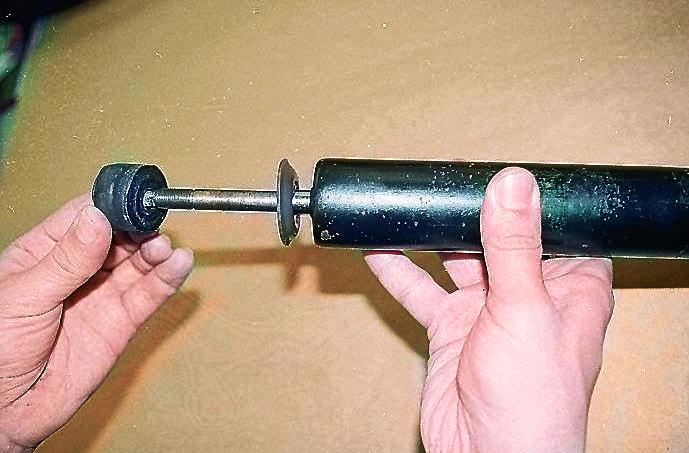 Remove the rubber cushion and lower washer from the shock absorber rod.
Inspection
Clean the shock absorber from dirt.
Inspect shock absorber rod.
If the stem is bent or there are delaminations of the chrome coating on the working surface, traces of corrosion, scuffing, damage to the threaded part or wrench flats, then the shock absorber must be replaced.
Set the shock absorber to a vertical position.
Check the condition of the shock absorber by moving the piston by the rod for the entire stroke.
If jamming or lack of resistance is found throughout the piston stroke, and obvious traces of fluid leakage through the stuffing box are visible, the shock absorber must be replaced.
Check the condition of the rubber pads.
Cushions that are torn, cracked or have lost their elasticity must be replaced.
Pillows on the stem should be put on with a slight interference.
When installing the shock absorber, it is recommended to replace the cushions.