Removing and installing oil cooler
Drain crankcase oil
Remove the grille mudguard assembly to do this:
Remove the front bumper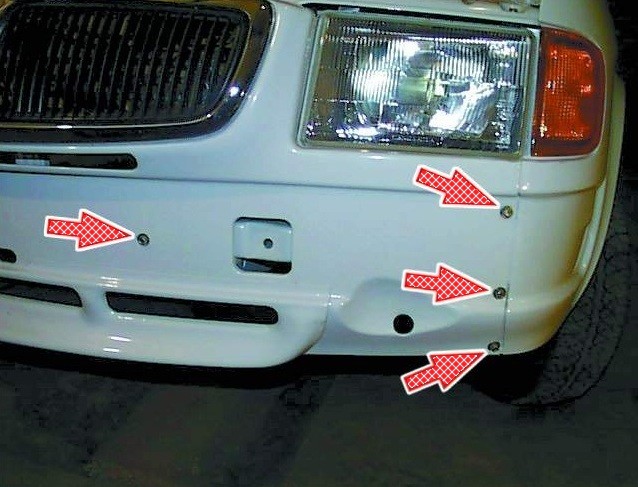 We unscrew the four bolts of the lower mounting of the mudguard on both sides of the car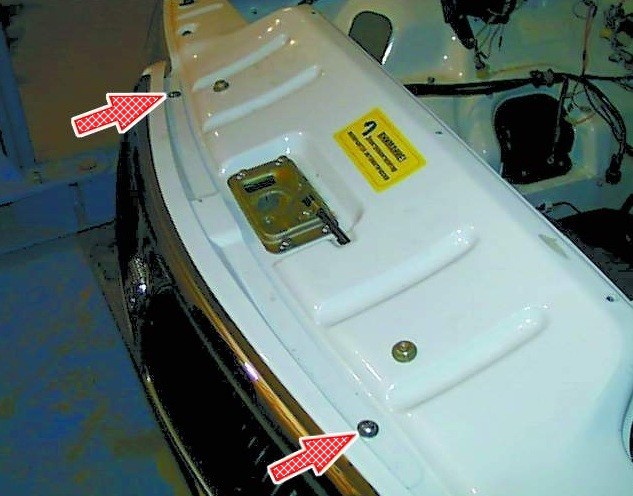 Remove the two top screws
And remove the mudguard of the radiator grille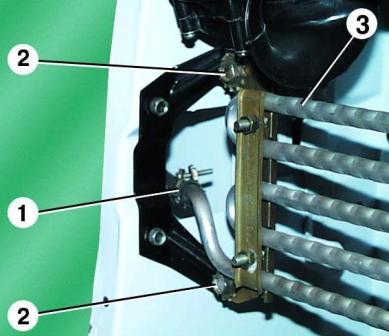 Disconnect the inlet and outlet hoses from the radiator by loosening the clamps 1 on both sides of the radiator.
Remove two screws 2 on each side and remove the radiator 3.
Installation is carried out in the reverse order of removal.