Disconnect the wire from the "negative" terminal of the battery.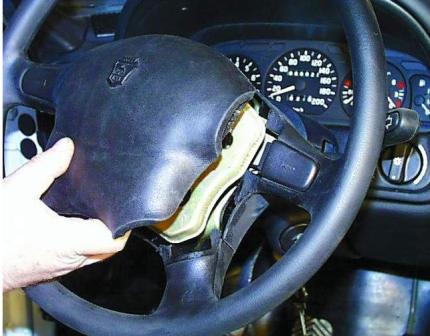 Remove the decorative trim. Take out the foam pads.
Mark the relative position of the steering wheel and the steering column shaft.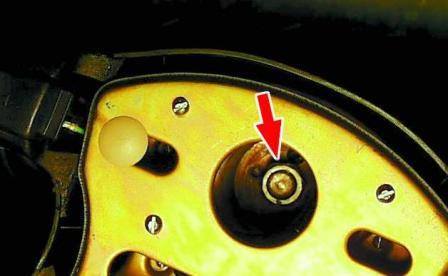 Unscrew the steering wheel nut until its end is flush with the end of the steering column shaft.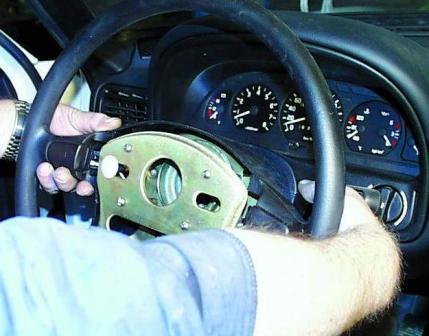 Swinging by the spokes, pull the steering wheel with force so that it comes off the splines of the steering shaft.
Finally unscrew the nut and remove the steering wheel.
Install the steering wheel in the reverse order of removal, in accordance with the previously made marks.
The steering wheel nut is tightened to a torque of 65–75 Nm (6.5–7.5 kgf m).