Removing and disassembling the GAZ-3110 gear lever
Unscrew the shift knob.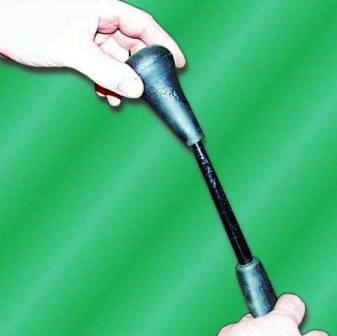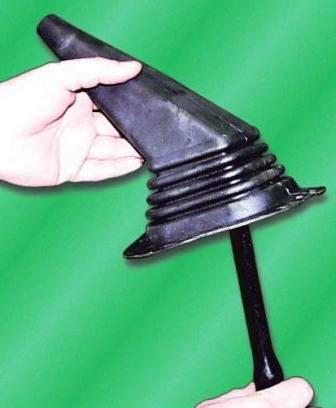 Remove the shift lever boot.
Using sliding pliers, unscrew the cap nut securing the lever to the gear shift mechanism and remove the shift lever from the housing.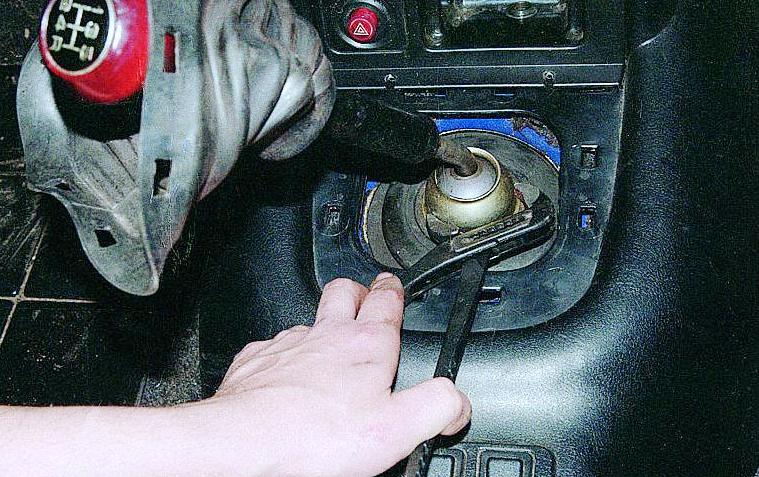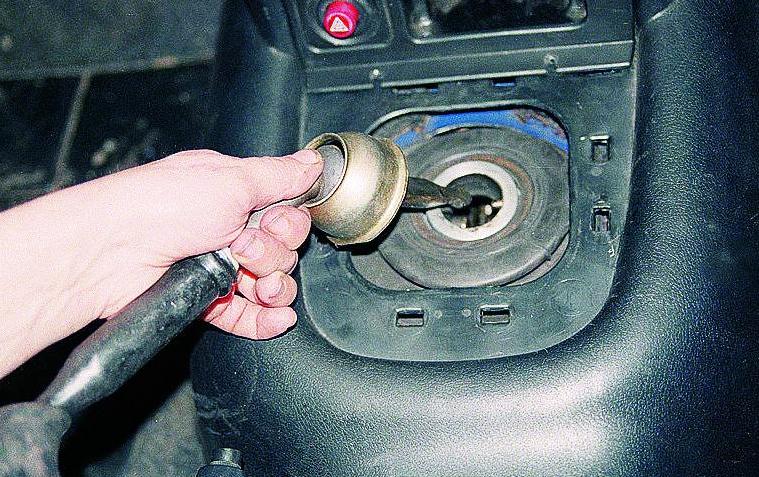 Using screwdrivers, press the tabs of the plastic locking sleeve.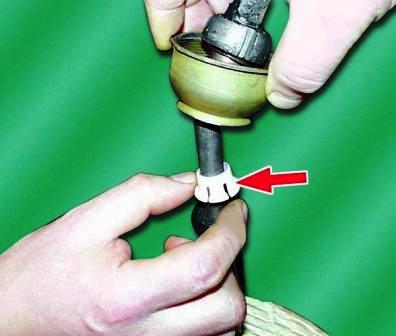 Disconnect the lower and upper parts of the gear lever.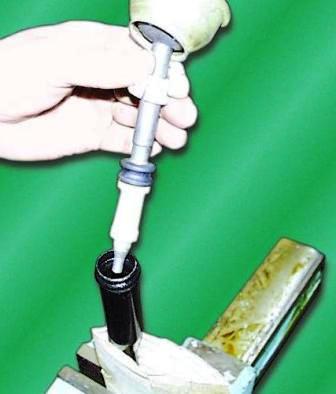 Press the tabs on spacer sleeve 1 and remove it. Remove bottom cushion 2.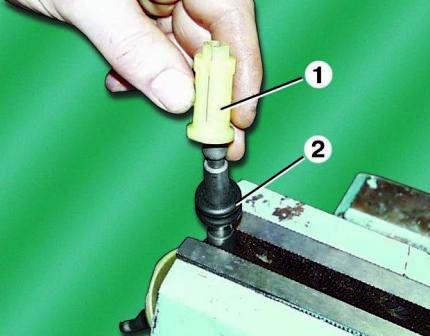 Remove plastic locking sleeve 1, lever cap 2 with seal, spring seat 3 and spring 4.